180° 3D Videos
We have two types of VR scenes. The first is recorded with two cameras in a way that mimics the way human eyes see. Shooting in this way gives our videos a 3D effect that will put our Yanks Girls right in front of you to enjoy. It will change the way you think of video forever.
HEAD TRACKING
VR Head Tracking enables your VR device to know where your head is within the virtual environment of the video. This means when the position of your head changes by nodding, tilting or shaking, what you see on screen adjusts as well.
360° Videos
In addition to our 180° 3D videos, we also offer 360° monoscopic videos. You can now be the virtual fly on the wall in the room WITH her. It's your dream come true! Shot with ten 4k cameras, these scenes put you IN the room with your favorite Yanks Girls, allowing you to watch in person.
The Brand You Love
Since 2002 Yanks has been a leader in creating sexy, natural, amateur porn. YanksVR is the next step in that evolution. YanksVR brings the girls of Yanks into your world and you into theirs in a way that will simply blow your mind. Always 100% female produced, YanksVR is the evolution of amateur porn.
Hedera Humps a Pillow
December 31, 2016
If you know anything about Hedera Helix, it's that she loves to hump. She never disappoints. Hedera rides her puffy pillow and teases and builds up until she can take no more, ending in a screaming orgasm. This girl is adorably sexy and you'll love watching her gorgeous tits and pretty backside as she humps and cums.
What Indica James Likes
December 28, 2016
Indica James shares her favorite masturbation techniques including when shes going solo or when she's with a man. She loves to use her fingers and stay wet and spends lots of time on her clit, of course. Indica is heterosexual and loves when her man goes down on her. Enjoy as she shares her desires and secrets and perhaps you will pick up a little something along the way. ;)
Mercy West Pussy Contractions
December 25, 2016
Mercy West has some of the strongest orgasmic contractions we've ever seen. She starts with her fingers but soon breaks out her trusty Hitachi vibrator. She teases and teases her clit until she just can't hold out any longer and has a strong, pulsating, pussy-contracting orgasm. Mercy mercy, she looks to be in heaven and you will be too after seeing Mercy's sexy orgasm.
FREE 3D VR PORN DOWNLOAD
Endza and Sierra Lesbian Fun
Endza and Sierra Cirque are real life lovers, so Sierra knows just how to eat her pussy for a sexy orgasm. VR Lesbian Porn at its best!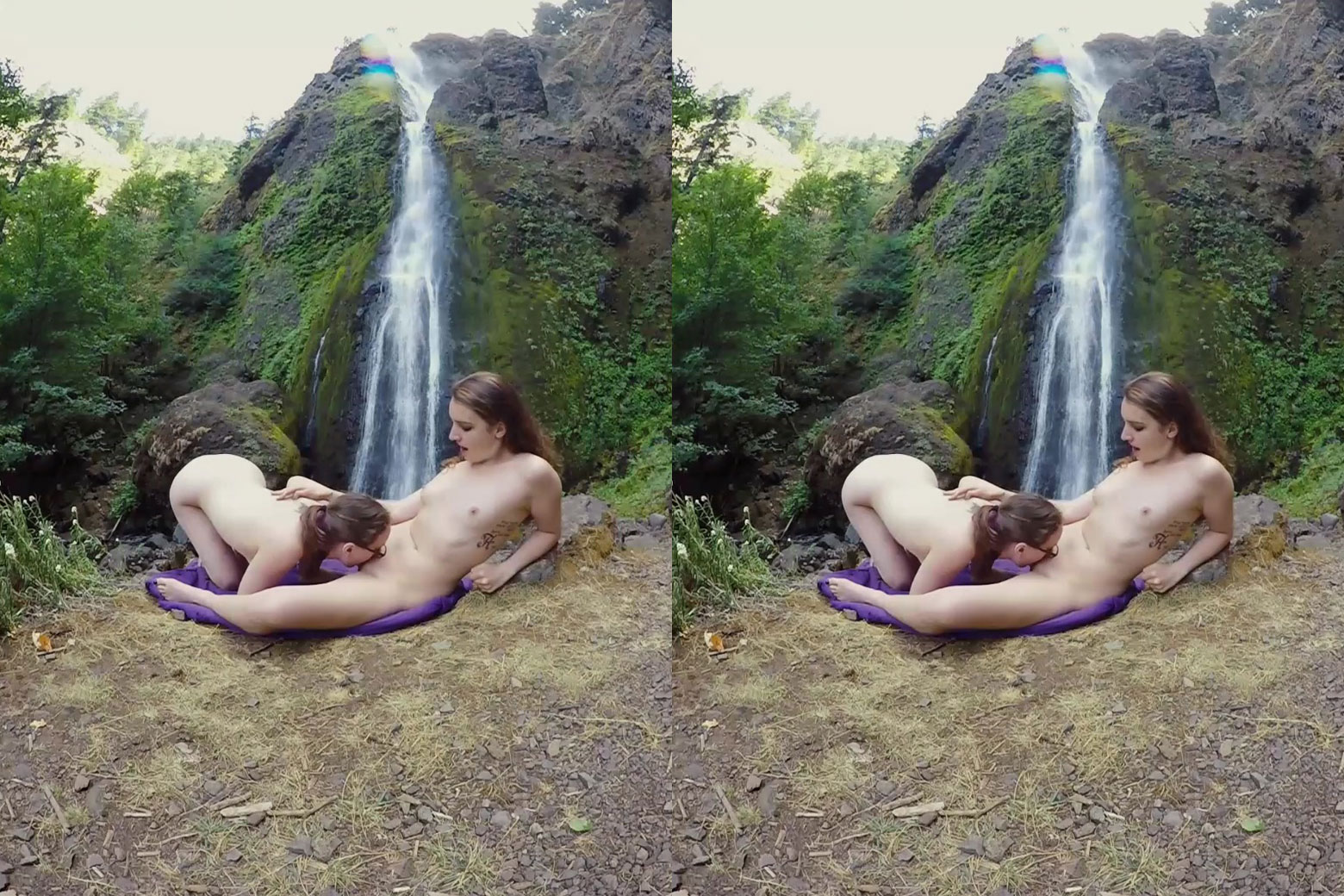 3D Virtual Reality lesbian porn is shot so that you can almost reach out and touch your favorite Yanks Girls. When she shudders with a toe-curling orgasm from a skilled lesbian tongue, you will experience it in 3D. The only way to get closer to the VR lesbian action is to be there. It's amateur orgasms up close and personal.
Giggly Sosha Gets Off
December 22, 2016
Sosha Belle is a giggly babe that is quite comfortable naked and playing with her sensitive pussy. Enjoy as she brings out her trusty vibrator and plays with her clit until she comes. Then turn around 360 degrees and see Sosha watching herself, one of her biggest fantasies. She loves to come in front of a mirror, so this is just one step better. Double the Sosha...a dream come true!
Olive Glass Interview
December 19, 2016
Lily calls Olive a freak (a compliment, of course) and you'll soon find out why. Olive is happy to share all of her likes and desires. Group sex, boys, girls, whatever. Olive is always game to try something new. Just don't bring the cattle prod.