180° 3D Videos
We have two types of VR scenes. The first is recorded with two cameras in a way that mimics the way human eyes see. Shooting in this way gives our videos a 3D effect that will put our Yanks Girls right in front of you to enjoy. It will change the way you think of video forever.
HEAD TRACKING
VR Head Tracking enables your VR device to know where your head is within the virtual environment of the video. This means when the position of your head changes by nodding, tilting or shaking, what you see on screen adjusts as well.
360° Videos
In addition to our 180° 3D videos, we also offer 360° monoscopic videos. You can now be the virtual fly on the wall in the room WITH her. It's your dream come true! Shot with ten 4k cameras, these scenes put you IN the room with your favorite Yanks Girls, allowing you to watch in person.
The Brand You Love
Since 2002 Yanks has been a leader in creating sexy, natural, amateur porn. YanksVR is the next step in that evolution. YanksVR brings the girls of Yanks into your world and you into theirs in a way that will simply blow your mind. Always 100% female produced, YanksVR is the evolution of amateur porn.
Verronica Makes Olive Whimper
January 21, 2017
Verronica knows how to please other women as well as she knows how to please herself. She uses her tongue, fingers and a vibrator to bring Olive to a knee-shaking, whimpering, sensuous orgasm. Olive is in heaven as Verronica works her pussy pleasing magic to make Olive cum. Enjoy this Virtual Reality 3D porn almost as if you were there!
Indica James Pussy Play
January 18, 2017
Sexy MILF Indica James brings her favorite red vibrator and works it on her clit until she has a moaning masturbation finale. If you are like us, you just won't be able to get enough of this sexy mom, her gorgeous face, perky tits or sexy bush. Enjoy as she pleases herself just for you.
Mercy West Big Dick Fantasy
January 15, 2017
Mercy West certainly loves to be filled up. She plays with her big dick dildo and obviously has some luscious fantasies playing in her head as she sucks and licks the fake cock, wet with her own pussy juices. By the time Mercy cums, she is so wet that she can slip that huge cock in and out with no problems. Watch her strong contractions as she cums hard after a good fucking.
FREE 360 VR PORN DOWNLOAD
360 Degrees of Sexy
Sure, there's a gorgeous girl in front of you. But now, turn your head and find a sexy surprise to your right, to your left and behind you. Ooh la la. Can you handle it all?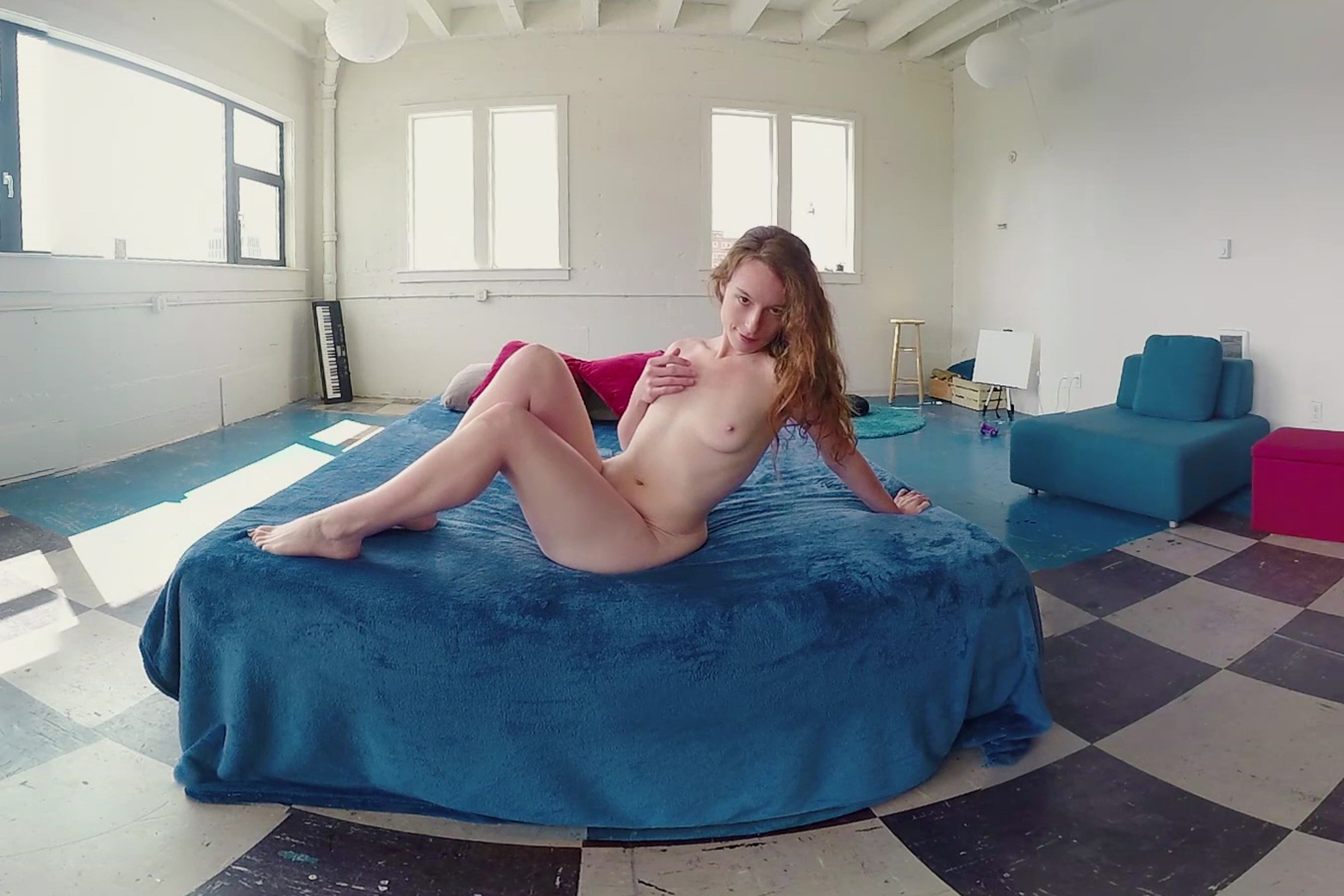 Virtual Reality Porn shot in 360 degrees is a panorama of pleasure. Now watch everything that happens as your favorite Yanks Girl gets naked, and rubs her pussy to a glorious orgasm. The only way to get closer to the VR masturbation action is to be there.
Olive & Verronica Interview
January 12, 2017
Olive and Verronica chat about a bunch of their firsts, including learning to masturbate, Verronica finding her "magic button" and Olive's first (and a tad traumatic) make-out session. Then they move to their current day turn-ons, which are quite sexy if not a little surprising. Learn all about these sexy vixens secret sides and hang out with them in Virtual Reality.
Indica's Lovely Clit
January 9, 2017
Indica James doesn't need any fancy toys. Her lovely fingers rubbing her even lovelier clit is enough to bring her to a sexy, moaning orgasm. This hot MILF knows her body well. From start to finish you will love Indica's erect nipples and well-manicured bush as she works her pretty pussy as only she knows how.