180° 3D Videos
We have two types of VR scenes. The first is recorded with two cameras in a way that mimics the way human eyes see. Shooting in this way gives our videos a 3D effect that will put our Yanks Girls right in front of you to enjoy. It will change the way you think of video forever.

HEAD TRACKING
VR Head Tracking enables your VR device to know where your head is within the virtual environment of the video. This means when the position of your head changes by nodding, tilting or shaking, what you see on screen adjusts as well.

360° Videos
In addition to our 180° 3D videos, we also offer 360° monoscopic videos. You can now be the virtual fly on the wall in the room WITH her. It's your dream come true! Shot with ten 4k cameras, these scenes put you IN the room with your favorite Yanks Girls, allowing you to watch in person.

The Brand You Love
Since 2002 Yanks has been a leader in creating sexy, natural, amateur porn. YanksVR is the next step in that evolution. YanksVR brings the girls of Yanks into your world and you into theirs in a way that will simply blow your mind. Always 100% female produced, YanksVR is the evolution of amateur porn.
Belle Pleasures Ana Molly's Pussy
April 30, 2017




Beautiful Belle and sexy Ana Molly are back. These girls love each other's sexy pussy. Watch as Belle gets down to eating Ana Molly's precious pussy, recognizable by her fluffy fire crotch. After her tongue and fingers, Belle brings out the big guns - her trusty hitachi - to make Ana Molly writhe and moan.
Verronica Big Pink Dick
April 27, 2017




Verronica brings her big pink vibrator and sinks it deep into her pussy while her clit gets some serious attention. Soon she can hold out no more and has a glorious orgasm. Watch how creamy and wet her pussy gets. She just can't help but have a taste when she's all done. This blonde bombshell is seriously sexy, especially when her feet are almost in your face in this sexy 3D Virtual Reality video.
Sosha and Hope - Lesbian Fun
April 24, 2017




Hope Gold is a woman who knows what she likes and Sosha Bell aims to please. Hope guides Sosha on exactly how to please her pussy and the results are spectacular. Enjoy as Hope ends in a breathless and almost screaming orgasm as Sosha uses her magic vibrator to bring Hope to the edge of ecstacy and beyond. All in 3D VR, of course!
FREE 360 VR PORN DOWNLOAD
Ana Molly & Belle - Orgasmic Voyeur Masturbation
Don't miss this lesbian love fest in the forest. What is better than lesbians? VR lesbians, of course!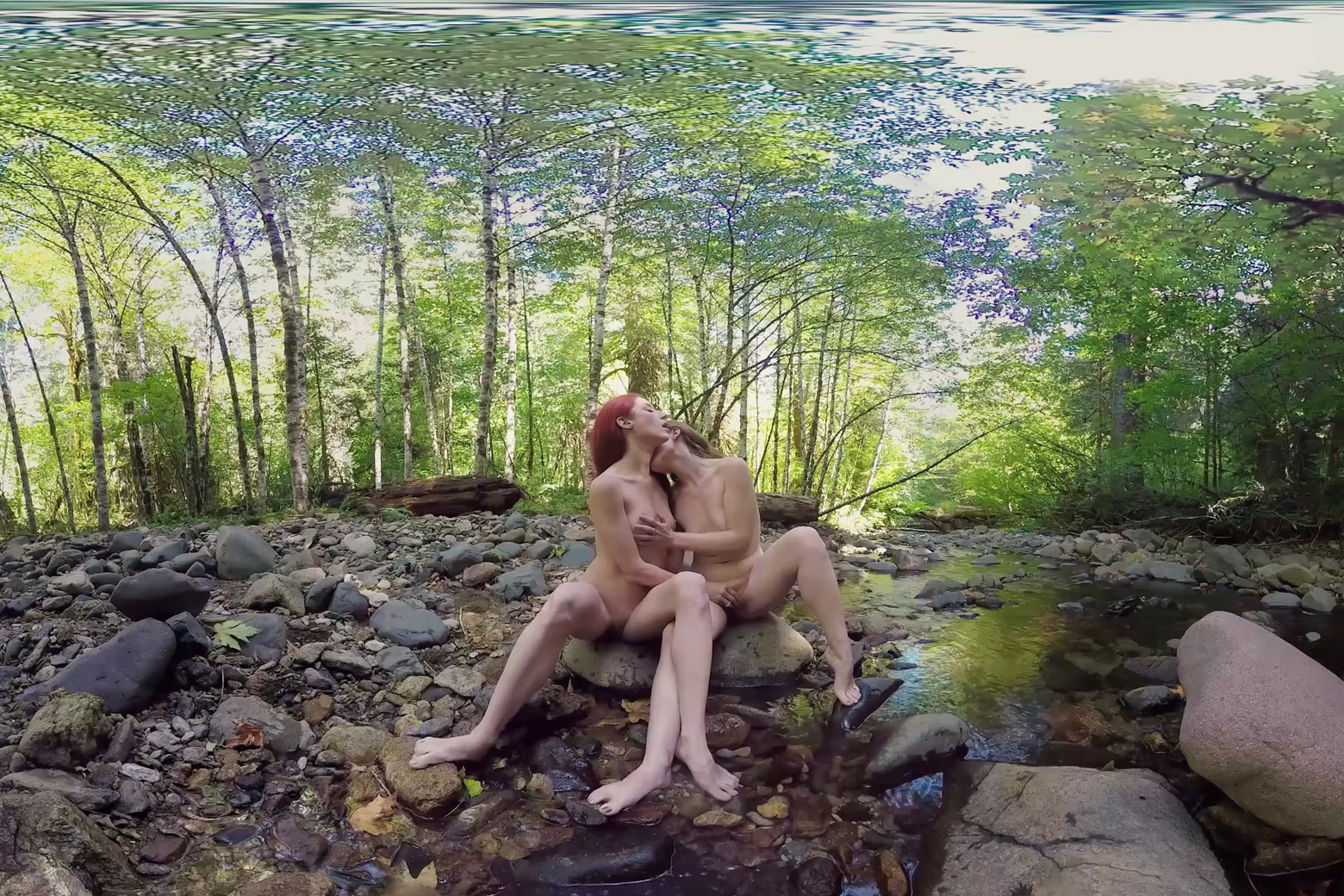 Virtual Reality Porn shot in 360 degrees is a panorama of pleasure. Now watch everything that happens as your favorite Yanks Girl gets naked, and rubs her pussy to a glorious orgasm. The only way to get closer to the VR masturbation action is to be there.
Hope Gold's Honey Hole
April 21, 2017




Giggly, gorgeous Hope Gold is back at it, filling her delicious hole with a glass dildo. Enjoy this sensuous Asian as she, what else, giggles and moans her way through a glorious orgasm session. Become a virtual reality voyeur of you enjoy every second of her playful pleasure.
Stephie Staar's Sensitive Sexuality
April 18, 2017




Stephie Staar loves to be kissed, licked and caressed. Find out just what she likes about her belly button and how she wants you to play with it. This sexy girl is adorable.