180° 3D Videos
We have two types of VR scenes. The first is recorded with two cameras in a way that mimics the way human eyes see. Shooting in this way gives our videos a 3D effect that will put our Yanks Girls right in front of you to enjoy. It will change the way you think of video forever.

HEAD TRACKING
VR Head Tracking enables your VR device to know where your head is within the virtual environment of the video. This means when the position of your head changes by nodding, tilting or shaking, what you see on screen adjusts as well.

360° Videos
In addition to our 180° 3D videos, we also offer 360° monoscopic videos. You can now be the virtual fly on the wall in the room WITH her. It's your dream come true! Shot with ten 4k cameras, these scenes put you IN the room with your favorite Yanks Girls, allowing you to watch in person.

The Brand You Love
Since 2002 Yanks has been a leader in creating sexy, natural, amateur porn. YanksVR is the next step in that evolution. YanksVR brings the girls of Yanks into your world and you into theirs in a way that will simply blow your mind. Always 100% female produced, YanksVR is the evolution of amateur porn.
Ana Molly & Belle Lesbian Fun
January 24, 2019




Ana Molly and Belle are a sexy dream team to behold. We get to see their steamy makeout session lead to them petting each other's pussy enthusiastically to toe-curling, squirmy orgasms. We love these two, and you will too! Watch them in 360 in this beautiful, wet, outdoor VR video!
Ruth Carter's Intimate Story
January 20, 2019




Enjoy as this sexy redhead shares her love of blow jobs. She's even been practicing ancient Indian techniques to open up her throat and develop the motor skills of her throat and pussy muscles. Practice makes perfect. We love this girl!
Eden Rose's First Time Story
January 16, 2019




Eden Rose shares the story of her first sexual experience and the things she's learned since. These days Eden knows exactly what she likes and exactly how to give herself pleasure. This girl is a doll and we just may be in love. Be careful or you may fall for Eden Rose too!
FREE 3D VR PORN DOWNLOAD
Eden Rose Wet Orgasm in 3D
Eden Rose has discovered a new toy and it makes her pussy so wet. Enjoy her sensual orgasm as this 3D virtual reality porn video puts you right between her legs!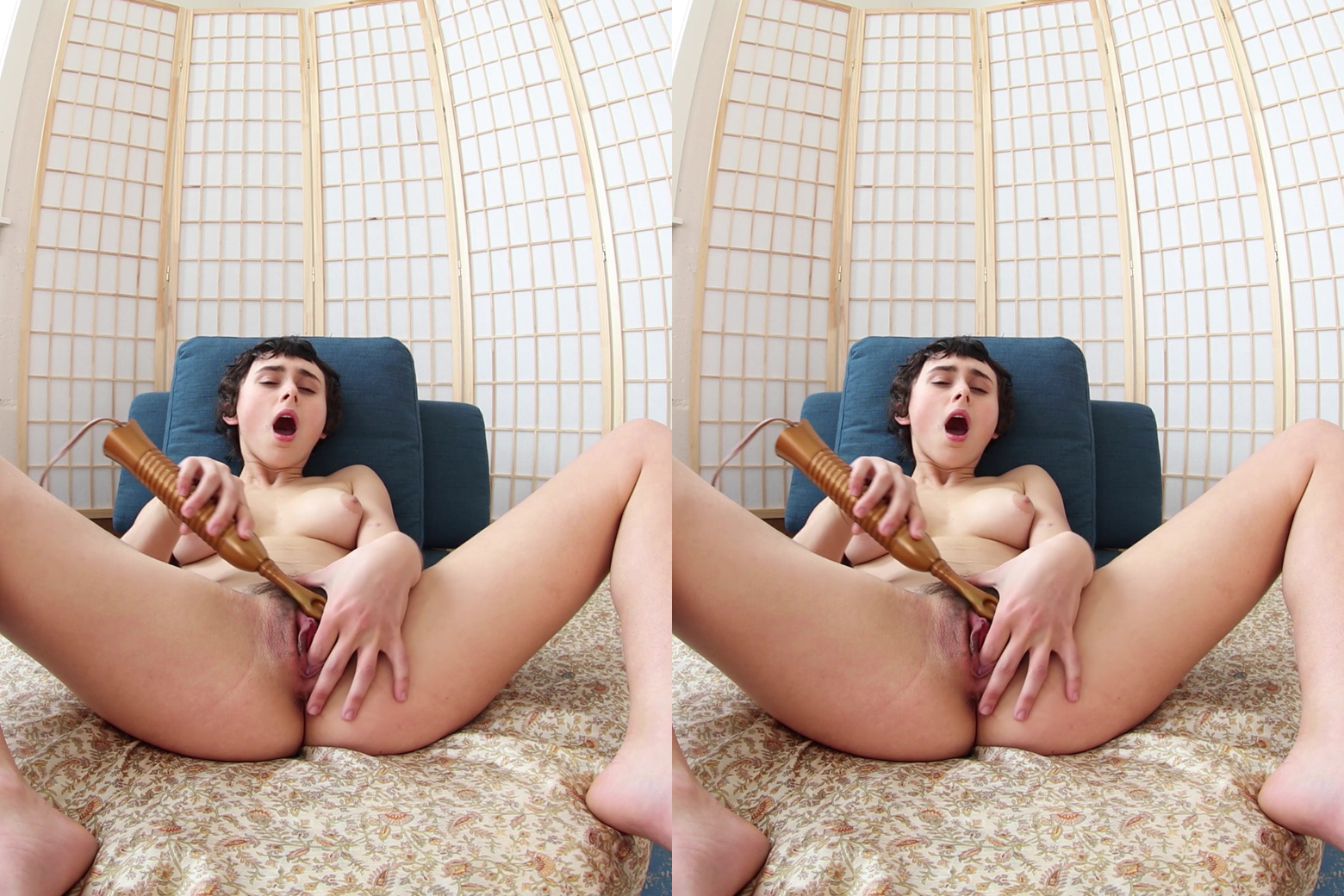 3D Virtual Reality lesbian porn is shot so that you can almost reach out and touch your favorite Yanks Girls. When she shudders with a toe-curling orgasm from a skilled lesbian tongue, you will experience it in 3D. The only way to get closer to the VR lesbian action is to be there. It's amateur orgasms up close and personal.
Hope Gold's Orgasm Treasure
January 12, 2019




Hope Gold loves to pay special attention to her clit. Enjoy the anticipation as this sexy asian slowly rubs her sensitive bean, nustled deep between her full, hairless pussy lips. She giggles, whines and writhes as she brings herself to a sensual and wet orgasm.
Emma Scarlett Sexy Story
January 8, 2019




Emma Scarlett shares her pleasure preferences. Spoiler alert, she loves huge things in her pussy and lots of pressure. Enjoy her private tutorial and confession and she tells you just how she likes it.