180° 3D Videos
We have two types of VR scenes. The first is recorded with two cameras in a way that mimics the way human eyes see. Shooting in this way gives our videos a 3D effect that will put our Yanks Girls right in front of you to enjoy. It will change the way you think of video forever.

HEAD TRACKING
VR Head Tracking enables your VR device to know where your head is within the virtual environment of the video. This means when the position of your head changes by nodding, tilting or shaking, what you see on screen adjusts as well.

360° Videos
In addition to our 180° 3D videos, we also offer 360° monoscopic videos. You can now be the virtual fly on the wall in the room WITH her. It's your dream come true! Shot with ten 4k cameras, these scenes put you IN the room with your favorite Yanks Girls, allowing you to watch in person.

The Brand You Love
Since 2002 Yanks has been a leader in creating sexy, natural, amateur porn. YanksVR is the next step in that evolution. YanksVR brings the girls of Yanks into your world and you into theirs in a way that will simply blow your mind. Always 100% female produced, YanksVR is the evolution of amateur porn.
Endza & Sierra's Interview
August 13, 2018




Endza and Sierra are lovers and part of a very kink-friendly friend group. They each share ways they like to get off with themselves and other people, and how they like mixing masturbation into their sex lives. They each like to masturbate for self- care and are both opportunistic with sneaking in a quick orgasm where they can, throughout their day. One thing they don't have in common is that Sierra views masturbation as a great way to begin her day, but Endza thinks she wouldn't get out of bed until the afternoon if she got herself off first thing! Enjoy as these two total babes talk about their preferences outdoors in 3D!
Endza Loves Her Pussy
August 9, 2018




Featuring: Endza
Average Rating: 10.00
We love Endza's sensuality! Her orgasms are so mesmerizing. She's in this 3D video of her touching her visibly swollen lips before grabbing her cordless hitachi and turning up the pace! Her face, shaking legs and curled toes say it all as she cums with abandon! Enjoy her in this sexy orgasmic paradise!
Verronica's Favorite Vibrator
August 5, 2018




Verronica is such a babe! She is strikingly gorgeous against an already breathtaking waterfall in this 3D clip! She slips out of her dress, and starts touching her equally gorgeous pussy and all over her amazing body. Then we get to see her use her little vibrator and fingers until she moans with pleasure! And you get to see it all up close and personal!
FREE 360 VR PORN DOWNLOAD
Ana Molly & Belle - Orgasmic Voyeur Masturbation
Don't miss this lesbian love fest in the forest. What is better than lesbians? VR lesbians, of course!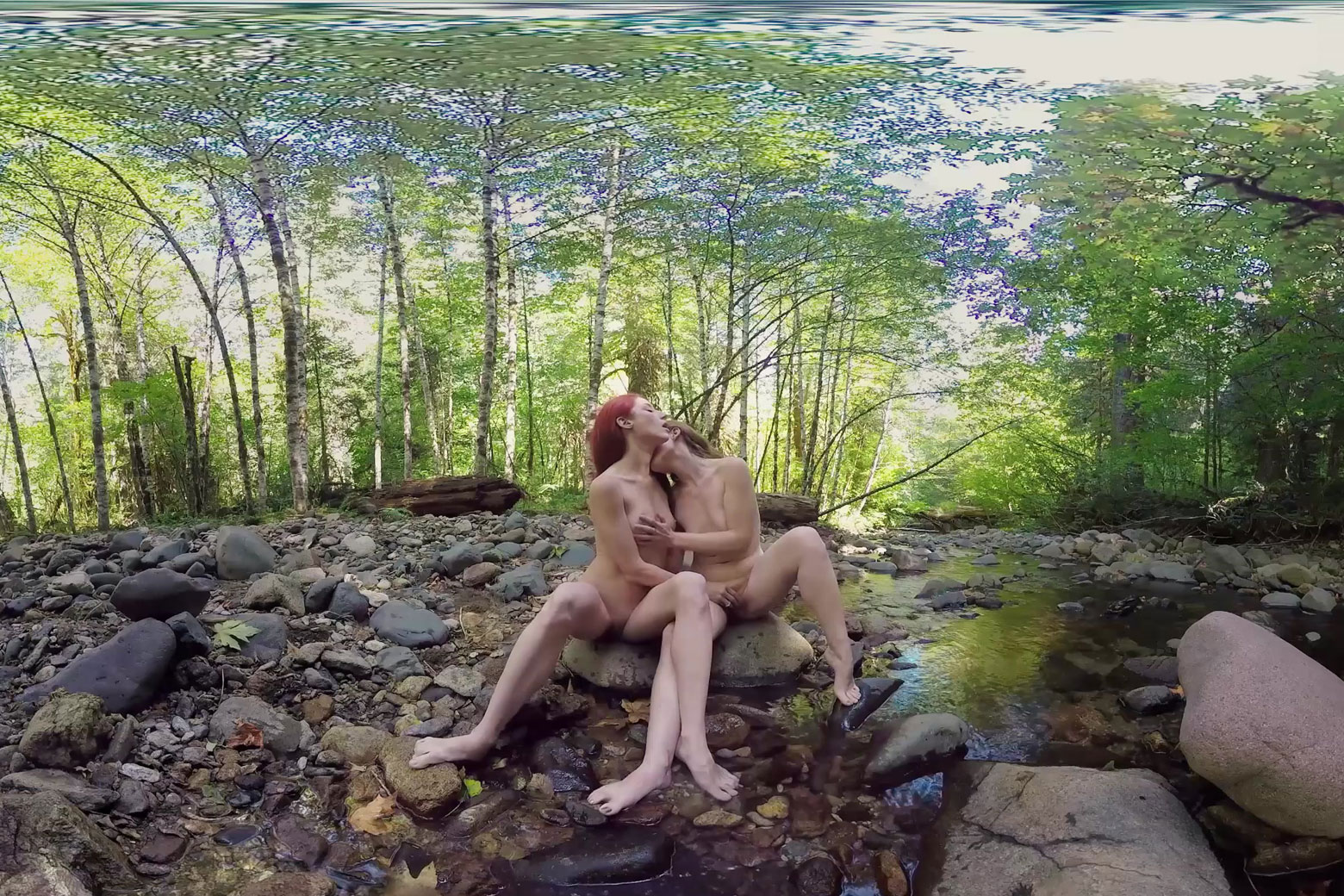 Virtual Reality Porn shot in 360 degrees is a panorama of pleasure. Now watch everything that happens as your favorite Yanks Girl gets naked, and rubs her pussy to a glorious orgasm. The only way to get closer to the VR masturbation action is to be there.
Ana Molly & Belle Finger Fuck Fun
August 1, 2018




Ana Molly and Belle really get down to business in this spectacularly sexy video. Ana Molly is the first to cum with Belle's masterful fingers working her clit and deep inside her pussy. Next Ana Molly works Belle to one of her signature earth shaking, body quaking orgasms. There is no faking it for this girl as she guides Ana Molly to pleasuring her sexy smooth snatch. Enjoy these lovely lesbians in this 3D VR orgasm experience.
Belle's Porn Interview
July 28, 2018




Featuring: Belle
Average Rating: 9.00
The stunning, funny and outgoing Belle is back. Belle is a favorite of Yanks because she just loves her body and orgasms. This girl will hump and finger and writhe until she cums. Dare we say she's a master of masturbation? Get to know Belle a little better as she shares her most intimate thoughts in her trademark silly, sexy, entirely honest style.