180° 3D Videos
We have two types of VR scenes. The first is recorded with two cameras in a way that mimics the way human eyes see. Shooting in this way gives our videos a 3D effect that will put our Yanks Girls right in front of you to enjoy. It will change the way you think of video forever.
HEAD TRACKING
VR Head Tracking enables your VR device to know where your head is within the virtual environment of the video. This means when the position of your head changes by nodding, tilting or shaking, what you see on screen adjusts as well.
360° Videos
In addition to our 180° 3D videos, we also offer 360° monoscopic videos. You can now be the virtual fly on the wall in the room WITH her. It's your dream come true! Shot with ten 4k cameras, these scenes put you IN the room with your favorite Yanks Girls, allowing you to watch in person.
The Brand You Love
Since 2002 Yanks has been a leader in creating sexy, natural, amateur porn. YanksVR is the next step in that evolution. YanksVR brings the girls of Yanks into your world and you into theirs in a way that will simply blow your mind. Always 100% female produced, YanksVR is the evolution of amateur porn.
Olive Glass and Verronica Makeout
September 10, 2017
Olive Glass and Verronica love foreplay. And foreplay just isn't foreplay without sensual kissing. Enjoy as these two hotties kiss and caress one another in this sensual 3D video.
Verronica's Intense Clit Play
September 7, 2017
Blonde bombshell Verronica is back with her perfect boobs and precious and perfectly manicured pussy. Verronica doesn't need any sex toys or lube. Her fingers and a bit of saliva do just fine as she works her clit to an intense orgasm. Watch Verronica flush red as she brings herself such divine pleasure.
Andre Shakti Sensual Interview
September 4, 2017
Andre Shakti is such a sexy and sexually open-minded woman. Find out what turns her on about non-consent or ravishment play and how she participates in these scenarios. We find it so interesting to hear about what can be considered taboo to some from someone who enjoys and fantasizes about rape and ravishment and hope you will too. (Please remember that consent is always required in any sexual situation, fantasy or otherwise.)
FREE 360 VR PORN DOWNLOAD
Ana Molly & Belle - Orgasmic Voyeur Masturbation
Don't miss this lesbian love fest in the forest. What is better than lesbians? VR lesbians, of course!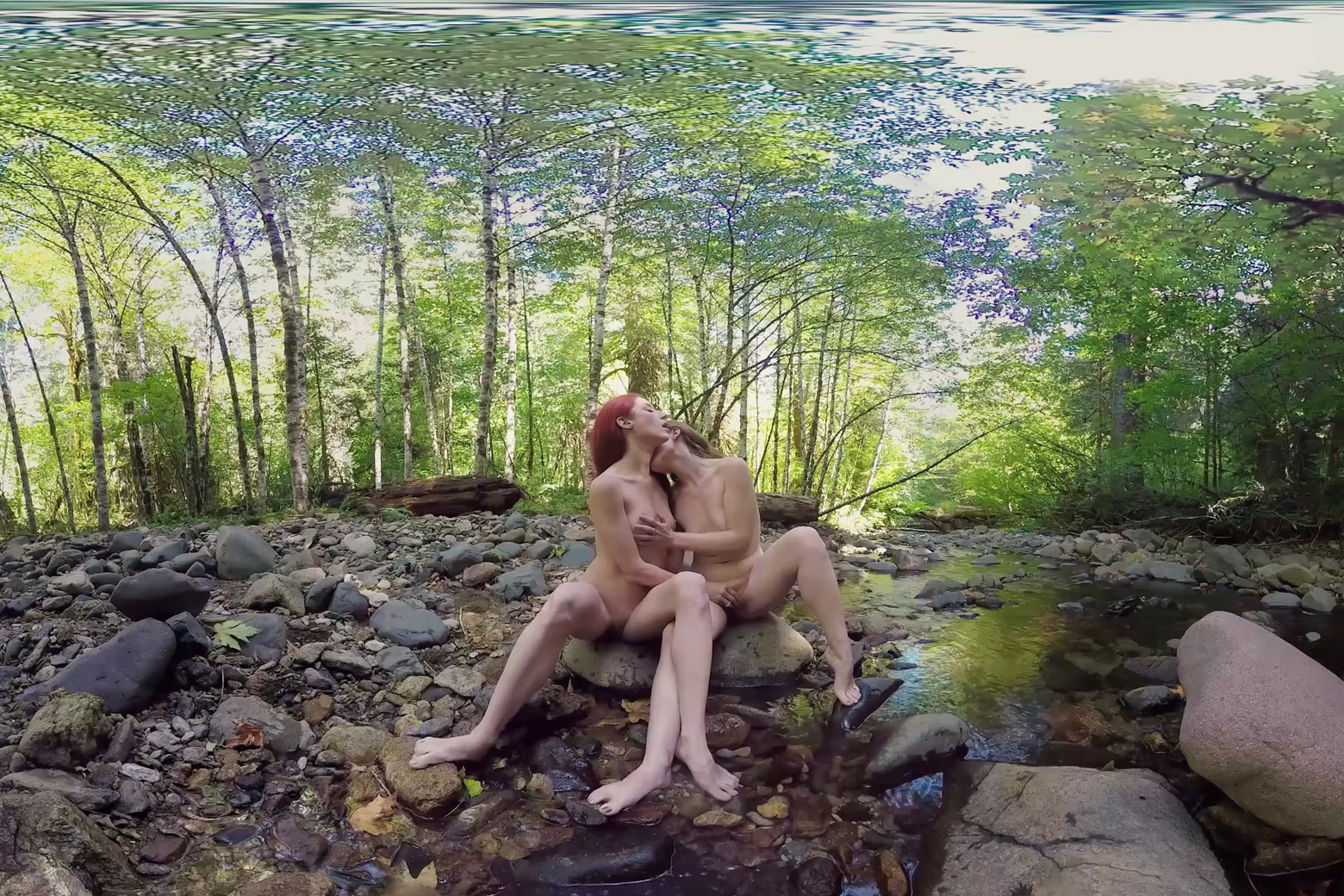 Virtual Reality Porn shot in 360 degrees is a panorama of pleasure. Now watch everything that happens as your favorite Yanks Girl gets naked, and rubs her pussy to a glorious orgasm. The only way to get closer to the VR masturbation action is to be there.
Olive Glass & Verronica Tickle Time
September 1, 2017
Olive Glass and Verronica are so beautiful. Enjoy as these lovely women caress and tickle each other as they take their time with gentle foreplay. Before long, they are both naked and Olive Glass is licking Verronica's clit with abandon, bringing Verronica to a sensual moaning orgasm. We could all learn a thing or two from watching skilled Olive give oral sex!
Iris Ives Masturbation Interview
August 29, 2017
Iris Ives shares her sexual likes with you in this intimate interview. She loves all women and men, bondage and being restrained. She loves to connect with others emotionally and sexually and shares her turn-ons as she describes what gets her off in her masturbation interview. Getting to know Iris is even better in 3D!