180° 3D Videos
We have two types of VR scenes. The first is recorded with two cameras in a way that mimics the way human eyes see. Shooting in this way gives our videos a 3D effect that will put our Yanks Girls right in front of you to enjoy. It will change the way you think of video forever.

HEAD TRACKING
VR Head Tracking enables your VR device to know where your head is within the virtual environment of the video. This means when the position of your head changes by nodding, tilting or shaking, what you see on screen adjusts as well.

360° Videos
In addition to our 180° 3D videos, we also offer 360° monoscopic videos. You can now be the virtual fly on the wall in the room WITH her. It's your dream come true! Shot with ten 4k cameras, these scenes put you IN the room with your favorite Yanks Girls, allowing you to watch in person.

The Brand You Love
Since 2002 Yanks has been a leader in creating sexy, natural, amateur porn. YanksVR is the next step in that evolution. YanksVR brings the girls of Yanks into your world and you into theirs in a way that will simply blow your mind. Always 100% female produced, YanksVR is the evolution of amateur porn.
Hope Gold Sexy Chat
April 18, 2019




Hope Gold is polyamorous. Enjoy her story about her partner working hard to find her new cock to fulfill her fantasy of having all 3 holes filled at once. Now that's love!
Ryanne's Interview
April 14, 2019




Ryanne and Lily are old friends and talk candidly about sexuality in this steamy 360 interview! Ryanne is no stranger to tantra and views sexuality as sacred and something to explore fully. Her bookshelf is full of spiritual sex books and she enjoys going to sexual discovery workshops. She recently got a full body "goddess massage" which ended in her squirting! Learn about her "Yoni" workout and how she keeps her pussy and its special abilities healthy and powerful. (12 foot squirting anyone?) Enjoy this 360 interview and learn what makes Ryanne orgasm through her core!
Endza's Magic Fingers
April 10, 2019




Featuring: Endza
Average Rating: 9.00
Endza doesn't need any toys or tools to give her exquisite pussy pleasure. Her fingers and a bit are saliva are enough to bring her to an ass-clenching orgasm. She starts with some sexy clit squeezing play and finally fingers herself hard and fast. You'll love hearing how wet she gets as her fingers glide in and out. Enjoy as this gorgeous girl gets herself off, just for you.
FREE 3D VR PORN DOWNLOAD
Marina's Sexy Virtual Reality Orgasm
Marina knows just how she likes it and brings herself to a vocal orgasm with her trusty Hitachi on her clit. Orgasms in 3D porn are the best!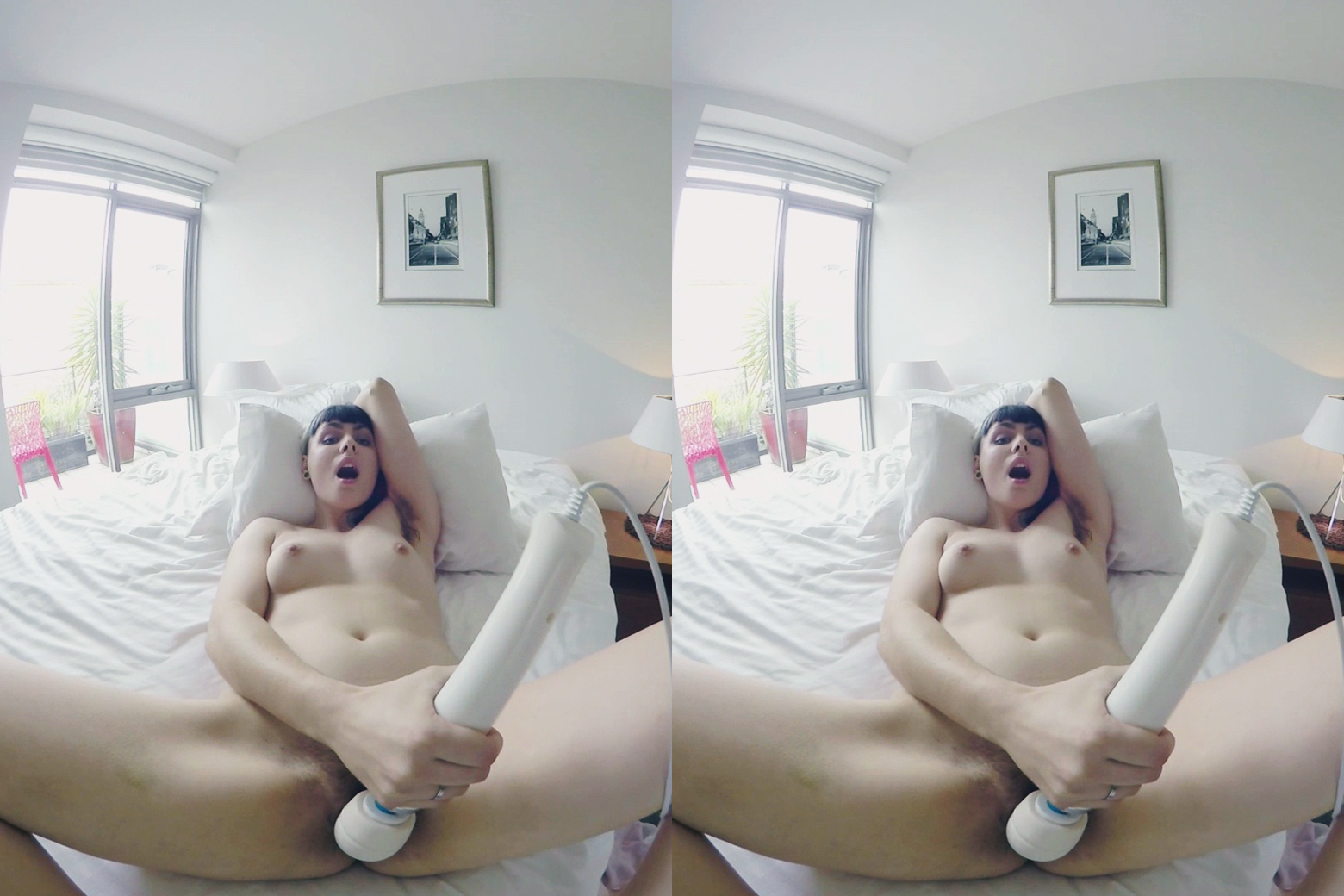 3D Virtual Reality lesbian porn is shot so that you can almost reach out and touch your favorite Yanks Girls. When she shudders with a toe-curling orgasm from a skilled lesbian tongue, you will experience it in 3D. The only way to get closer to the VR lesbian action is to be there. It's amateur orgasms up close and personal.
Verronica Striptease - Bonus
April 6, 2019




Enjoy blonde bombshell Verronica as she does a sexy striptease for you in this fun bonus video. This yummy teaser will whet your appetite. Then enjoy Verronica in all of her other full masturbating and lesbian glory throughout YanksVR.com.
Sosha Belle's Sexy Secrets
April 2, 2019




Sosha Belle proclaims that she is "into kink". Enjoy her sexy story about her magical experience from last week where she explored and expanded her sexuality at a party with the couple she has been dating. Sosha finds herself on a St. Andrews Cross where she got a ton of spankings. Holy cow! What a luscious tale! We love this girl!