180° 3D Videos
We have two types of VR scenes. The first is recorded with two cameras in a way that mimics the way human eyes see. Shooting in this way gives our videos a 3D effect that will put our Yanks Girls right in front of you to enjoy. It will change the way you think of video forever.
HEAD TRACKING
VR Head Tracking enables your VR device to know where your head is within the virtual environment of the video. This means when the position of your head changes by nodding, tilting or shaking, what you see on screen adjusts as well.
360° Videos
In addition to our 180° 3D videos, we also offer 360° monoscopic videos. You can now be the virtual fly on the wall in the room WITH her. It's your dream come true! Shot with ten 4k cameras, these scenes put you IN the room with your favorite Yanks Girls, allowing you to watch in person.
The Brand You Love
Since 2002 Yanks has been a leader in creating sexy, natural, amateur porn. YanksVR is the next step in that evolution. YanksVR brings the girls of Yanks into your world and you into theirs in a way that will simply blow your mind. Always 100% female produced, YanksVR is the evolution of amateur porn.
Stephie Staar & Penny Lay Makeout
May 7
Enjoy as Stephie Staar and Penny Lay share some sensual kissing foreplay. The meeting of their lips and tongues will get them nice and wet and ready for the meeting of their tongues and other lips. These hotties are tasty!
Ana Molly Gives Belle a Spectacular Orgasm
May 3
Ana Molly has some serious pussy eating skills. She goes down on Belle like a pro and sucks, licks and flicks Belle's clit until Belle has a leg-shaking, body-convulsing orgasm. A pussy eating pro is indeed a good friend to have.
Sierra Cirque Gets Wet
April 29
Sierra Cirque likes something inside and a lot of clit action. She brought her trusty hitachi and a fun rainbow dildo to fill her up. Enjoy as she applies a generous amount of lube to let her fully tease her clit and then goes to work with her toys. Her arched heel, pointed toe orgasm is divine! This girl is a dream.
FREE 360 VR PORN DOWNLOAD
Ana Molly & Belle - Orgasmic Voyeur Masturbation
Don't miss this lesbian love fest in the forest. What is better than lesbians? VR lesbians, of course!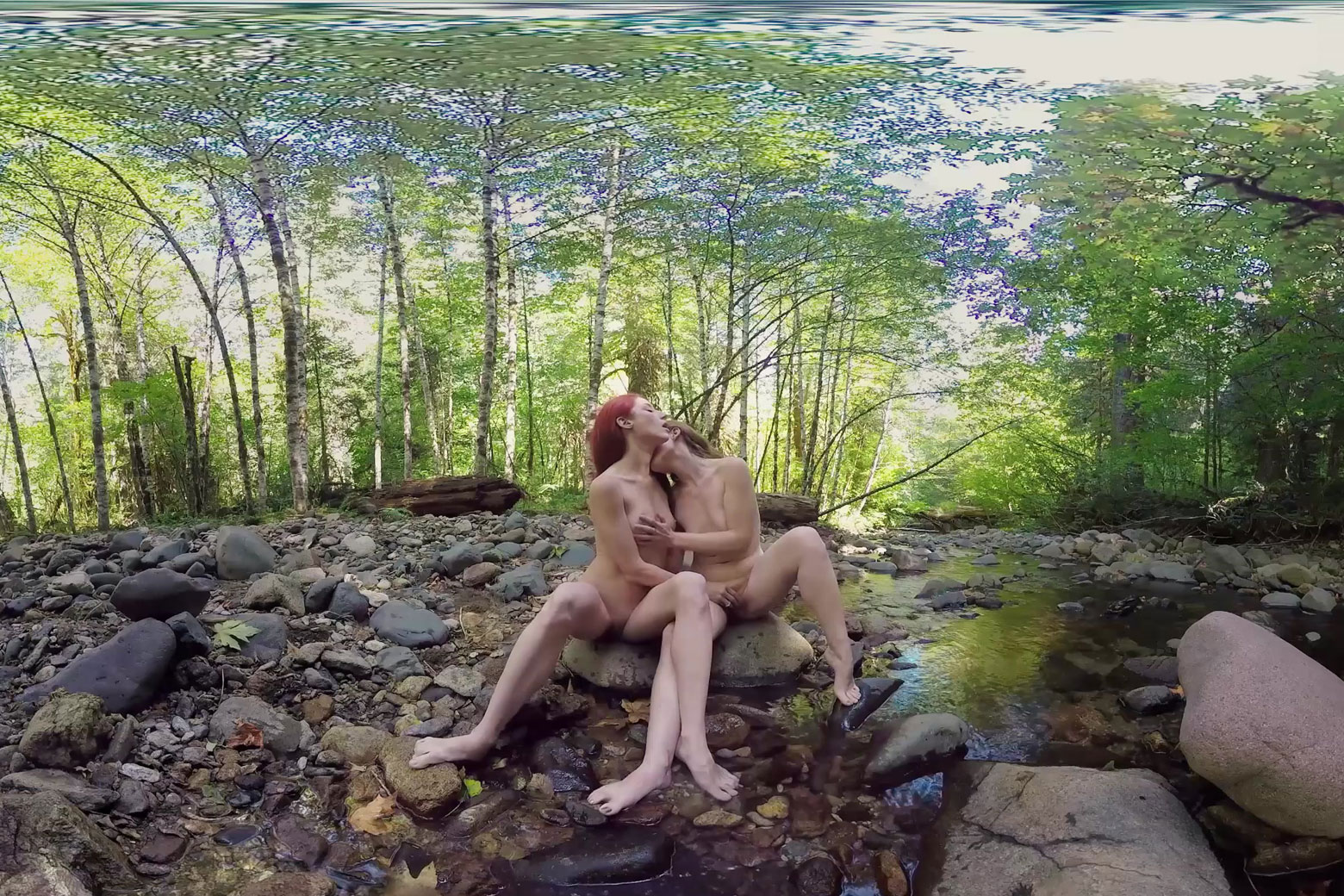 Virtual Reality Porn shot in 360 degrees is a panorama of pleasure. Now watch everything that happens as your favorite Yanks Girl gets naked, and rubs her pussy to a glorious orgasm. The only way to get closer to the VR masturbation action is to be there.
Hope Gold Sexy Chat
April 25
Hope Gold is polyamorous. Enjoy her story about her partner working hard to find her new cock to fulfill her fantasy of having all 3 holes filled at once. Now that's love!
Ryanne's Interview
April 21
Ryanne and Lily are old friends and talk candidly about sexuality in this steamy 360 interview! Ryanne is no stranger to tantra and views sexuality as sacred and something to explore fully. Her bookshelf is full of spiritual sex books and she enjoys going to sexual discovery workshops. She recently got a full body "goddess massage" which ended in her squirting! Learn about her "Yoni" workout and how she keeps her pussy and its special abilities healthy and powerful. (12 foot squirting anyone?) Enjoy this 360 interview and learn what makes Ryanne orgasm through her core!
YanksVR is operated in collaboration with Gamma Entertainment Inc., Gamma Billing Inc. and its subsidiary Digigamma B.V., Mariettahof 25, Haarlem, Netherlands.
Please visit Epoch.com our authorized sales agent.