180° 3D Videos
We have two types of VR scenes. The first is recorded with two cameras in a way that mimics the way human eyes see. Shooting in this way gives our videos a 3D effect that will put our Yanks Girls right in front of you to enjoy. It will change the way you think of video forever.
HEAD TRACKING
VR Head Tracking enables your VR device to know where your head is within the virtual environment of the video. This means when the position of your head changes by nodding, tilting or shaking, what you see on screen adjusts as well.
360° Videos
In addition to our 180° 3D videos, we also offer 360° monoscopic videos. You can now be the virtual fly on the wall in the room WITH her. It's your dream come true! Shot with ten 4k cameras, these scenes put you IN the room with your favorite Yanks Girls, allowing you to watch in person.
The Brand You Love
Since 2002 Yanks has been a leader in creating sexy, natural, amateur porn. YanksVR is the next step in that evolution. YanksVR brings the girls of Yanks into your world and you into theirs in a way that will simply blow your mind. Always 100% female produced, YanksVR is the evolution of amateur porn.
Catalina's Puffy Pussy Play
December 7, 2018
Exotic sexpot Catalina Rene is back with her powerful cordless massager. She's in the mood for multi-speed and puts her toy to work on her puffy, hairless pussy and swollen clit until she has a quiet, yet body-shaking and panting orgasm. Gorgeous Catalina in her sexy corset is a dream come true!
Eden Rose's Exquisite Orgasm
December 3, 2018
Eden Alexander is adorable. Once she slips out of her lace nightie, you can see her perfect pert tits and lovely body. She soon backs her gorgeous ass up and rubs her clit and fingers her tight hole until she has an intense toe-curling orgasm. Eden is quite vocal and watching and listening to her in 3D virtual reality puts you right in the room with her. Enjoy this hottie in all of her splendor!
Rita Rollins' Ex-Girlfriend
November 29, 2018
Rita Rollins shares one of her go to memories that makes her wet and cum every time. She has a certain ex-girlfriend who was the first to dominate and spank her. Rita only gets to see this sexy older woman every so often but when she does, naughtiness happens. Enjoy Rita's oral erotica as she tells you her deepest secrets in 3D.
FREE 3D VR PORN DOWNLOAD
Marina's Sexy Virtual Reality Orgasm
Marina knows just how she likes it and brings herself to a vocal orgasm with her trusty Hitachi on her clit. Orgasms in 3D porn are the best!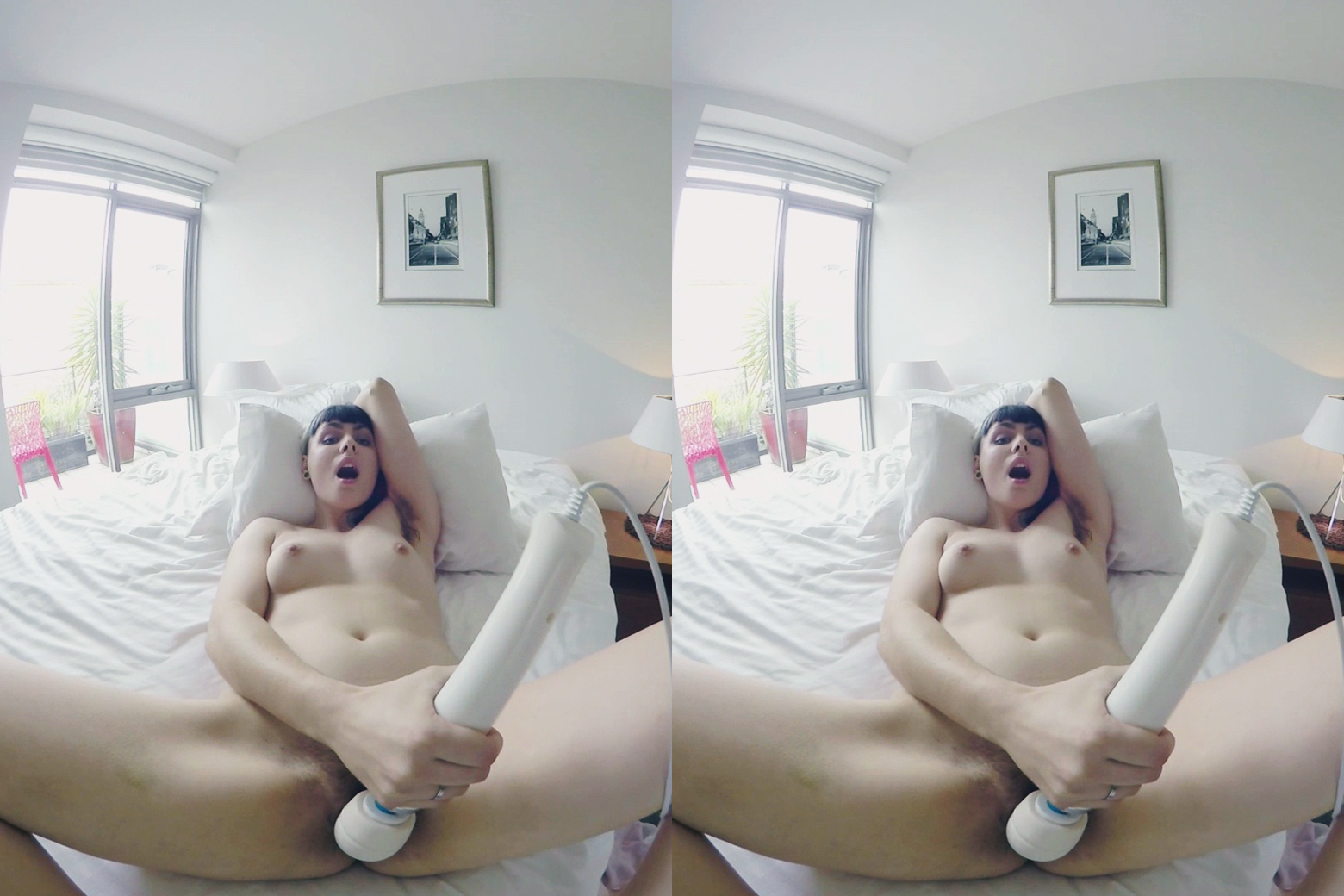 3D Virtual Reality lesbian porn is shot so that you can almost reach out and touch your favorite Yanks Girls. When she shudders with a toe-curling orgasm from a skilled lesbian tongue, you will experience it in 3D. The only way to get closer to the VR lesbian action is to be there. It's amateur orgasms up close and personal.
Penny Lay's Creamy Orgasm
November 25, 2018
Penny Lay loves herself a big dick and she goes to town with her realistic dildo. She pounds it in and out of her wet pussy until she starts to form a creamy puddle. By the time she puts her Hitachi to work on her clit for a toe-curling, eyes rolled back orgasm, she has a visible lake of cum. You will have no doubt that Penny Lay is beyond aroused. Enjoy this luscious orgasm in 3D virtual reality!
Rita Rollins Big Orgasm
November 21, 2018
Rita Rollins brings her favorite Hitchi toy to her Yanks Virtual Reality shoot. She pants as the power of the Hitachi on her clit gets to work and she has a fabulous time working her clit to a hot, moaning orgasm. You will love watching her puffy labia and perky nipples as she plays with her gorgeous pussy.