180° 3D Videos
We have two types of VR scenes. The first is recorded with two cameras in a way that mimics the way human eyes see. Shooting in this way gives our videos a 3D effect that will put our Yanks Girls right in front of you to enjoy. It will change the way you think of video forever.
HEAD TRACKING
VR Head Tracking enables your VR device to know where your head is within the virtual environment of the video. This means when the position of your head changes by nodding, tilting or shaking, what you see on screen adjusts as well.
360° Videos
In addition to our 180° 3D videos, we also offer 360° monoscopic videos. You can now be the virtual fly on the wall in the room WITH her. It's your dream come true! Shot with ten 4k cameras, these scenes put you IN the room with your favorite Yanks Girls, allowing you to watch in person.
The Brand You Love
Since 2002 Yanks has been a leader in creating sexy, natural, amateur porn. YanksVR is the next step in that evolution. YanksVR brings the girls of Yanks into your world and you into theirs in a way that will simply blow your mind. Always 100% female produced, YanksVR is the evolution of amateur porn.
Endza & Sierra Girl Talk
March 25, 2019
Endza and Sierra share their favorite masturbation techniques. Sierra can barely think as Endza questions her and plays with her sensitive nipples. Enjoy as both girls share their private and intimate methods. They are just a tad embarrassed sharing at times, but hearing their about their special private moments makes us love them that much more. Thanks ladies! You are both gorgeous and inspirational!
Ana Molly Makes Belle Cum
March 21, 2019
Ana Molly and Belle are great friends. Ana Molly knows just how to please Belle and when she brings out the Hitachi Wand vibrator, Belle writhes with pleasure. Enjoy as these two sexy women work up a sweat during their sexy play time. Ana Molly and Belle in 3D VR is a sight to behold.
Stephie Staar Serious Squirting
March 17, 2019
Adorable Stephie Staar has all kinds of fun with her perfectly hairless pussy in this gorgeous 3D video. She pays special attention to her clit as she knows what a pleasure button it is! You may hear a little crinkling noise as Stephie gets more comfortable. She's brought some protective plastic because she knows she's a gusher, expelling huge quantities of female ejaculate as she orgasms. Enjoy this gorgeous girl and her great orgasm!
FREE 360 VR PORN DOWNLOAD
Ana Molly & Belle - Orgasmic Voyeur Masturbation
Don't miss this lesbian love fest in the forest. What is better than lesbians? VR lesbians, of course!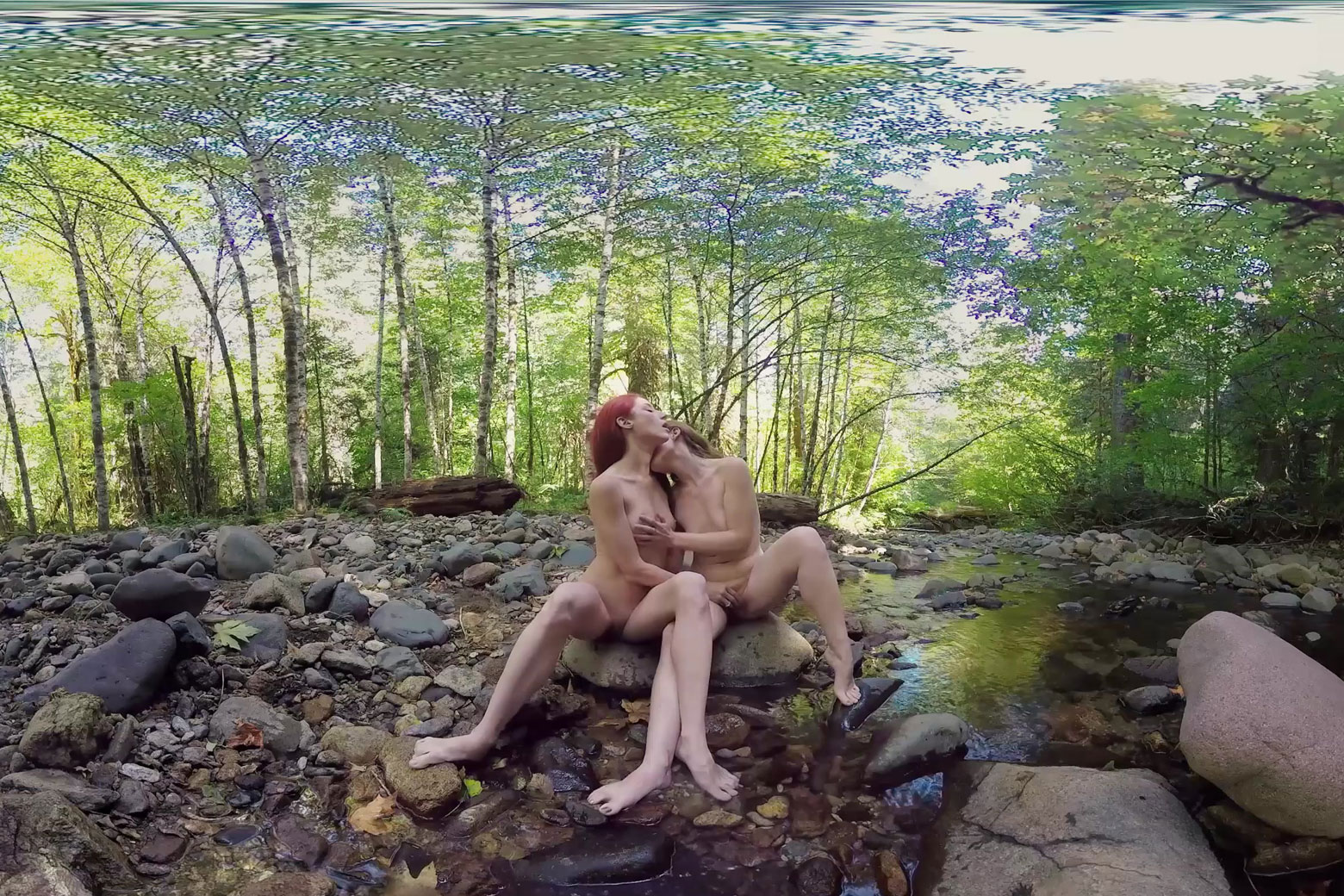 Virtual Reality Porn shot in 360 degrees is a panorama of pleasure. Now watch everything that happens as your favorite Yanks Girl gets naked, and rubs her pussy to a glorious orgasm. The only way to get closer to the VR masturbation action is to be there.
Ana Molly & Belle Sexy Chat
March 13, 2019
Ana Molly and Belle share things that you would only learn if you were to get them into the bedroom in this sexy chat. Belle likes to be submissive in the bedroom, while Ana Molly prefers to take charge. Find out about hair pulling, spanking and more as these sexy vixens share all.
Iris Sucks Leif's "Cock"
March 11, 2019
Real-life partners Iris Ives and Trans Leif Blowher love to get each other off. Enjoy as Iris sucks Leif's mini cock until he cums hard. Leif has not fully transitioned to male yet, but his cock is coming along nicely.