180° 3D Videos
We have two types of VR scenes. The first is recorded with two cameras in a way that mimics the way human eyes see. Shooting in this way gives our videos a 3D effect that will put our Yanks Girls right in front of you to enjoy. It will change the way you think of video forever.

HEAD TRACKING
VR Head Tracking enables your VR device to know where your head is within the virtual environment of the video. This means when the position of your head changes by nodding, tilting or shaking, what you see on screen adjusts as well.

360° Videos
In addition to our 180° 3D videos, we also offer 360° monoscopic videos. You can now be the virtual fly on the wall in the room WITH her. It's your dream come true! Shot with ten 4k cameras, these scenes put you IN the room with your favorite Yanks Girls, allowing you to watch in person.

The Brand You Love
Since 2002 Yanks has been a leader in creating sexy, natural, amateur porn. YanksVR is the next step in that evolution. YanksVR brings the girls of Yanks into your world and you into theirs in a way that will simply blow your mind. Always 100% female produced, YanksVR is the evolution of amateur porn.
Stephie and Penny Chat About Being Submissive
July 26




Stephie Staar and Penny Lay both enjoy exploring the world of BDSM. The girls talk about finding and getting into their Sub space. Stephie bares all and explains what happens when she gets blackout cum drunk. Sounds like a great place to be! Enjoy this intimate conversation with these 2 adorable women.
Olive Glass Makes Verronica Cum Hard
July 22




Olive Glass has some serious pussy eating skills. She makes Verronica moan with pleasure and writhe in ecstasy as she licks her clit and fills Verronica's pussy with her tongue. These two girls are so sexy. Pussy eating in 3D is just heavenly.
Stephie Staar Strips - Bonus
July 18




Stephie Staar does a playful and teasing strip show in this short bonus video. Enjoy as she dances and writhes and gets down to her beautiful bra and panties, all the time wishing you were there to finish the job and pleasure her gorgeous body.
FREE 360 VR PORN DOWNLOAD
Ana Molly & Belle - Orgasmic Voyeur Masturbation
Don't miss this lesbian love fest in the forest. What is better than lesbians? VR lesbians, of course!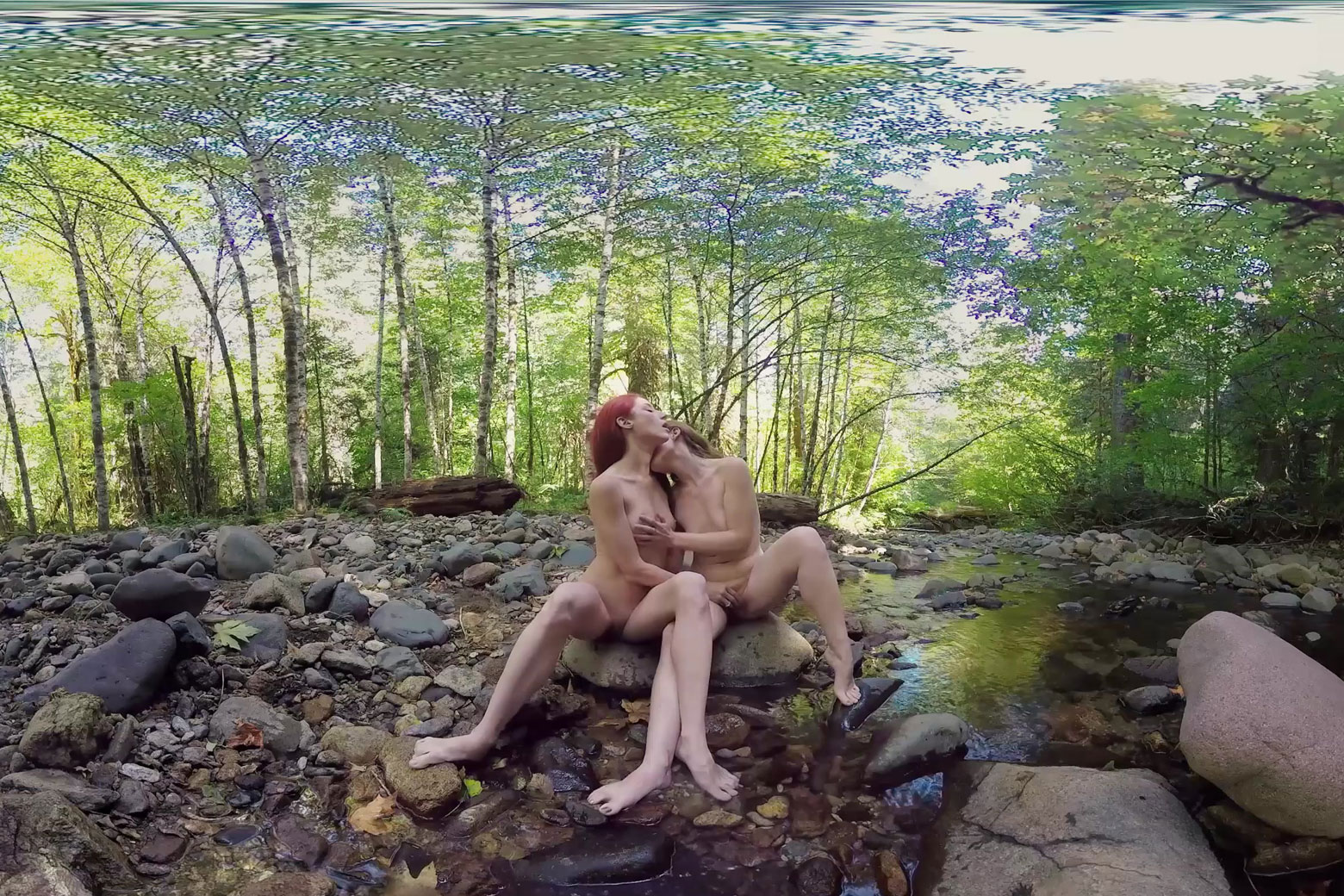 Virtual Reality Porn shot in 360 degrees is a panorama of pleasure. Now watch everything that happens as your favorite Yanks Girl gets naked, and rubs her pussy to a glorious orgasm. The only way to get closer to the VR masturbation action is to be there.
Sinn Sage's Screaming Squirting Orgasm
July 14




Ever seen a porn star have a REAL orgasm? It's not an easy thing to find, but you will today. Don't say we didn't warn you - Sinn Sage has a screaming, squirting orgasm. This girl takes ecstasy to a new level. Who can blame her? Her orgasm looks seriously intense. What a sexy, sensual woman! Squirting in 3D. Don't miss it.
Ryanne Body Shaking Orgasm
July 10




You know it will always be a sexy show when Ryanne shows up. In our latest installment, Ryanne brings her trusty purpleG spot vibe and working it deep in her pussy, brings herself to a toe-curling, body-shaking intensely sexy orgasm. For a little added bonus, turn 180 degrees and see stripper Ryanne writhing and watching.
YanksVR is operated in collaboration with Gamma Entertainment Inc., Gamma Billing Inc. and its subsidiary Digigamma B.V., Mariettahof 25, Haarlem, Netherlands.
Please visit Epoch.com our authorized sales agent.