180° 3D Videos
We have two types of VR scenes. The first is recorded with two cameras in a way that mimics the way human eyes see. Shooting in this way gives our videos a 3D effect that will put our Yanks Girls right in front of you to enjoy. It will change the way you think of video forever.

HEAD TRACKING
VR Head Tracking enables your VR device to know where your head is within the virtual environment of the video. This means when the position of your head changes by nodding, tilting or shaking, what you see on screen adjusts as well.

360° Videos
In addition to our 180° 3D videos, we also offer 360° monoscopic videos. You can now be the virtual fly on the wall in the room WITH her. It's your dream come true! Shot with ten 4k cameras, these scenes put you IN the room with your favorite Yanks Girls, allowing you to watch in person.

The Brand You Love
Since 2002 Yanks has been a leader in creating sexy, natural, amateur porn. YanksVR is the next step in that evolution. YanksVR brings the girls of Yanks into your world and you into theirs in a way that will simply blow your mind. Always 100% female produced, YanksVR is the evolution of amateur porn.
Midori Black's Fave New Toy in Action
January 23, 2020




Sexy Midori Black brought her new toy and shows us just how great it is. Watch as she inserts the big dildo end deep in her pussy while paying close attention to her sensitive clit with the vibrating outer part. Midori gets so wet right away and you can see her flood of cum when she's done. This girl is fucking hot!
Turquoise Masturbation Interview
January 19, 2020




Turquoise has some great fantasies and good lord she sounds fun in bed. She's bisexual and discusses her and her boyfriend's current plans to get another guy or girl into bed. Oh and also her oral fixation. This girl loves to suck things, if you get my drift. In case you don't find yourself in her bedroom anytime soon, you can now enjoy her up close and personal in virtual reality.
Jazmin Rajan's Favorite Ways to Cum
January 15, 2020




In this video Jazmin Rajan tells about all the places inside and outside of her that she likes to have stimulated. This girl's got methods galore and is so cute and imaginative in her ways of describing them. Vulgar language is Jazmin's specialty and goodness does she like hard fucking.
FREE 3D VR PORN DOWNLOAD
Marina's Sexy Virtual Reality Orgasm
Marina knows just how she likes it and brings herself to a vocal orgasm with her trusty Hitachi on her clit. Orgasms in 3D porn are the best!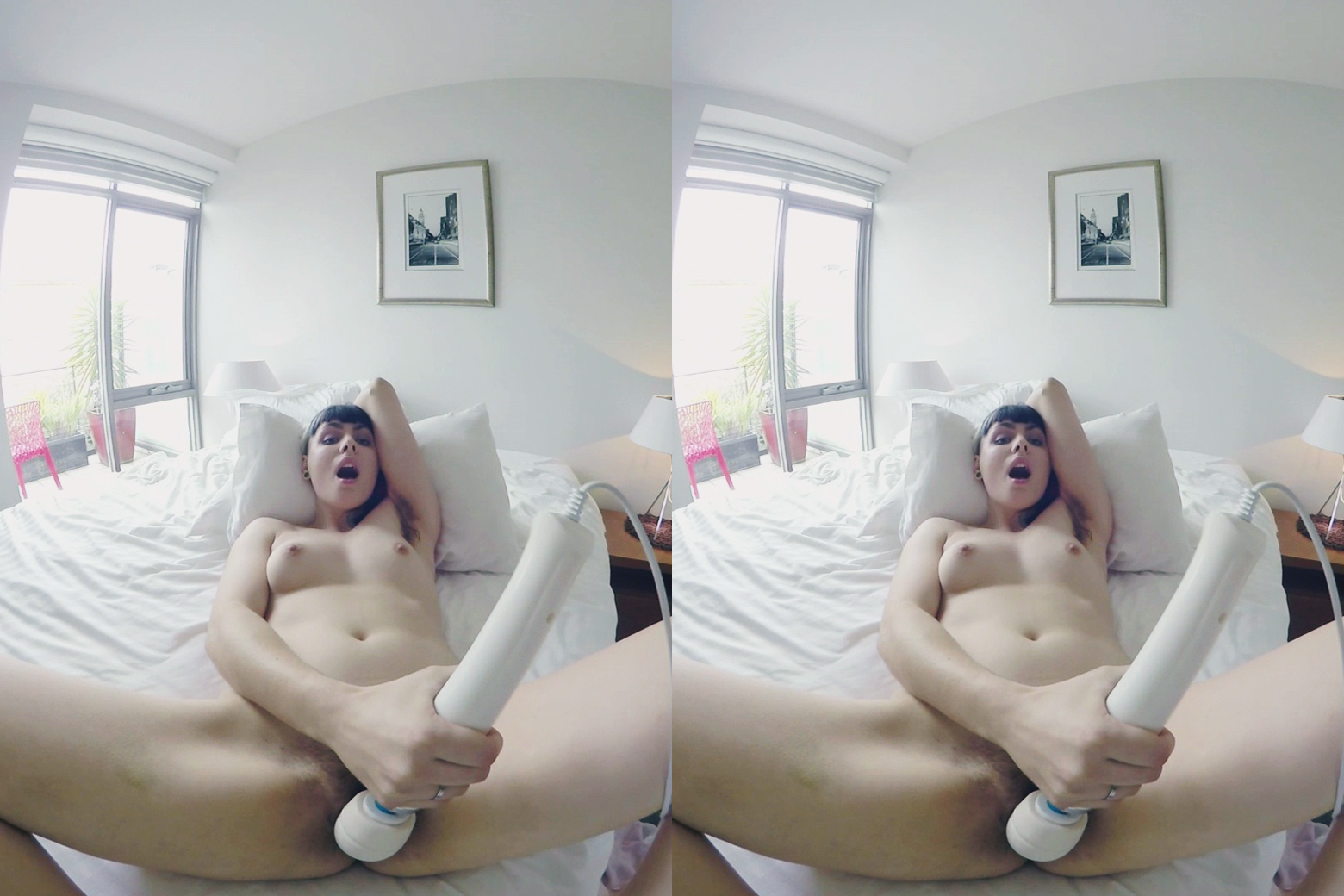 3D Virtual Reality lesbian porn is shot so that you can almost reach out and touch your favorite Yanks Girls. When she shudders with a toe-curling orgasm from a skilled lesbian tongue, you will experience it in 3D. The only way to get closer to the VR lesbian action is to be there. It's amateur orgasms up close and personal.
Ruby Wood Likes to be Teased
January 11, 2020




In this video, Ruby Wood tells you how she loves to be touched slowly, all over her body, and teased. Edging is lovely to her and she describes in sensual detail exactly how wet and horny it makes her. You get bonus points if you spot the cat in the background!
Carmen Loves Getting Kisses on Her Neck
January 7, 2020




In this sexy video, Carmen talks directly to you as she tells all about how she loves to be kissed everywhere. This girl has some seriously sensitive skin and has some great ideas as to how you can stimulate it!