180° 3D Videos
We have two types of VR scenes. The first is recorded with two cameras in a way that mimics the way human eyes see. Shooting in this way gives our videos a 3D effect that will put our Yanks Girls right in front of you to enjoy. It will change the way you think of video forever.

HEAD TRACKING
VR Head Tracking enables your VR device to know where your head is within the virtual environment of the video. This means when the position of your head changes by nodding, tilting or shaking, what you see on screen adjusts as well.

360° Videos
In addition to our 180° 3D videos, we also offer 360° monoscopic videos. You can now be the virtual fly on the wall in the room WITH her. It's your dream come true! Shot with ten 4k cameras, these scenes put you IN the room with your favorite Yanks Girls, allowing you to watch in person.

The Brand You Love
Since 2002 Yanks has been a leader in creating sexy, natural, amateur porn. YanksVR is the next step in that evolution. YanksVR brings the girls of Yanks into your world and you into theirs in a way that will simply blow your mind. Always 100% female produced, YanksVR is the evolution of amateur porn.
Mab Dabble's Interview
August 16, 2019




Adorable Mab Dabbles shares all of the things she likes when she sleeps with someone. Don't forget to kiss and fondle her boobs and kiss her ears. We hope you have the chance one day. This girl is simply sexy all around.
Raven Snow Sexy Orgasm
August 12, 2019




Raven Snow is back with her favorite portable sex toy; her index finger that she puts to work on her swollen clit. Enjoy as this natural woman gets off in nature. Her hairy bush with a peek at her pink clit and wet bits is sexy as hell. And when you and Raven are finished, come back and just hang out in this pristine and glorious wooded Eden.
Raven Snow 3D Masturbation Interview
August 8, 2019




Raven Snow gets intimate with us. She shares what her "sexy process" is to get prepared for sex, whether with herself or her wife. Enjoy as she tells us what she does to tease and torture her wife to make her beg to cum. Raven, you are so sexy!
FREE 3D VR PORN DOWNLOAD
Endza and Sierra Lesbian Fun
Endza and Sierra Cirque are real life lovers, so Sierra knows just how to eat her pussy for a sexy orgasm. VR Lesbian Porn at its best!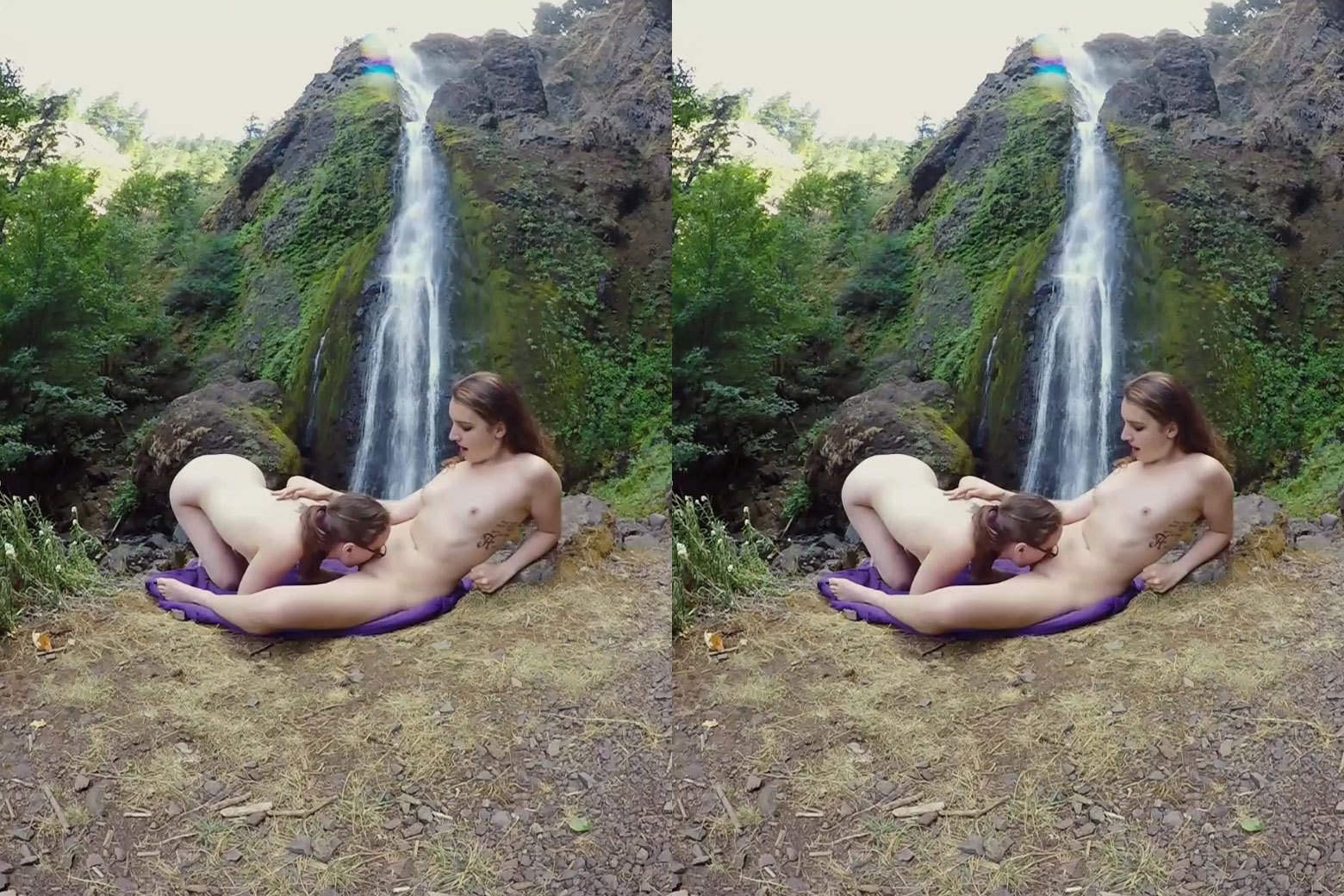 3D Virtual Reality lesbian porn is shot so that you can almost reach out and touch your favorite Yanks Girls. When she shudders with a toe-curling orgasm from a skilled lesbian tongue, you will experience it in 3D. The only way to get closer to the VR lesbian action is to be there. It's amateur orgasms up close and personal.
Verronica's Intense Clit Play
August 4, 2019




Blonde bombshell Verronica is back with her perfect boobs and precious and perfectly manicured pussy. Verronica doesn't need any sex toys or lube. Her fingers and a bit of saliva do just fine as she works her clit to an intense orgasm. Watch Verronica flush red as she brings herself such divine pleasure.
Andre Shakti Sensual Interview
July 31, 2019




Andre Shakti is such a sexy and sexually open-minded woman. Find out what turns her on about non-consent or ravishment play and how she participates in these scenarios. We find it so interesting to hear about what can be considered taboo to some from someone who enjoys and fantasizes about rape and ravishment and hope you will too. (Please remember that consent is always required in any sexual situation, fantasy or otherwise.)