180° 3D Videos
We have two types of VR scenes. The first is recorded with two cameras in a way that mimics the way human eyes see. Shooting in this way gives our videos a 3D effect that will put our Yanks Girls right in front of you to enjoy. It will change the way you think of video forever.

HEAD TRACKING
VR Head Tracking enables your VR device to know where your head is within the virtual environment of the video. This means when the position of your head changes by nodding, tilting or shaking, what you see on screen adjusts as well.

360° Videos
In addition to our 180° 3D videos, we also offer 360° monoscopic videos. You can now be the virtual fly on the wall in the room WITH her. It's your dream come true! Shot with ten 4k cameras, these scenes put you IN the room with your favorite Yanks Girls, allowing you to watch in person.

The Brand You Love
Since 2002 Yanks has been a leader in creating sexy, natural, amateur porn. YanksVR is the next step in that evolution. YanksVR brings the girls of Yanks into your world and you into theirs in a way that will simply blow your mind. Always 100% female produced, YanksVR is the evolution of amateur porn.
Sinn Sage Sexy Interview
June 13, 2019




Sinn Sage is here and sharing some private sexy stories. Like how she loves kissing, but sometimes just kissing. Remember when you were a teenager and just kissed passionately and endlessly? She likes that sometimes. Oh and blow jobs and big, beautiful cocks. We love this gorgeous, sexy, sensual woman!
Amber Chase Sexy Story
June 9, 2019




Amber Chase shares a sexy story with us about a recent time that she had sex with a studly stranger. The moral of this story is that foreplay is important. Learn a bit about Amber's likes and dislikes and maybe learn a little something for yourself as well from this woman who knows all about pleasure.
Stephie Staar and Penny Lay Pussy Play
June 5, 2019




Stephie Staar and Penny Lay play with the Hitachi wand. Penny is a willing participant as Stephie tortures her clit with high and low vibrations. Penny Lay is in desperate ecstasy as Stephie skillfully attends to her clit and makes her scream and moan as Penny's pussy gets wetter and wetter. Enjoy this lesbian action in 3D VR.
FREE 360 VR PORN DOWNLOAD
Ana Molly & Belle - Orgasmic Voyeur Masturbation
Don't miss this lesbian love fest in the forest. What is better than lesbians? VR lesbians, of course!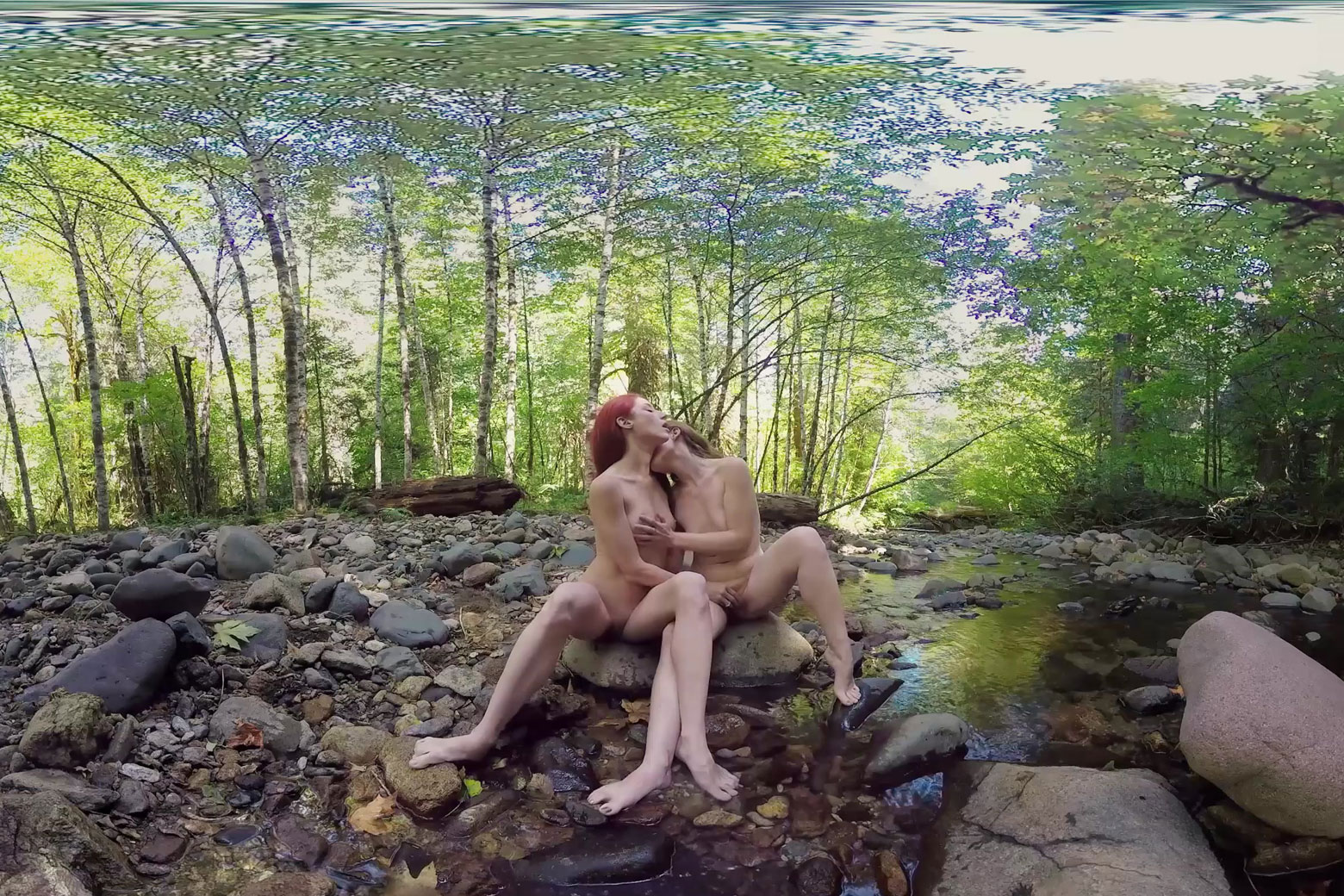 Virtual Reality Porn shot in 360 degrees is a panorama of pleasure. Now watch everything that happens as your favorite Yanks Girl gets naked, and rubs her pussy to a glorious orgasm. The only way to get closer to the VR masturbation action is to be there.
Ana Molly is Sensitive Everywhere
June 1, 2019




Ana Molly has had an orgasm from a neck massage before. Lucky girl! In this intimate chat, Ana Molly shares the secret that her entire body is extremely sensitive. Kiss her neck and massage her nipples and you'll see just how many times you can make her cum. The standing record is 12 orgasms in one day. Could you break it?
Sierra Cirque's Pussy Pleasing Skills
May 28, 2019




Sometimes you can just tell by watching someone that they would be a phenomenal fuck. Sierra Cirque is seriously fucking hot and apparently quite skilled. After only a few minutes of pussy play, Sierra has Endza begging for more. Sierra fucks Endza with her favorite dildo and makes her scream and cum and soak the sheets. You will love these lesbians in 3D VR.