180° 3D Videos
We have two types of VR scenes. The first is recorded with two cameras in a way that mimics the way human eyes see. Shooting in this way gives our videos a 3D effect that will put our Yanks Girls right in front of you to enjoy. It will change the way you think of video forever.

HEAD TRACKING
VR Head Tracking enables your VR device to know where your head is within the virtual environment of the video. This means when the position of your head changes by nodding, tilting or shaking, what you see on screen adjusts as well.

360° Videos
In addition to our 180° 3D videos, we also offer 360° monoscopic videos. You can now be the virtual fly on the wall in the room WITH her. It's your dream come true! Shot with ten 4k cameras, these scenes put you IN the room with your favorite Yanks Girls, allowing you to watch in person.

The Brand You Love
Since 2002 Yanks has been a leader in creating sexy, natural, amateur porn. YanksVR is the next step in that evolution. YanksVR brings the girls of Yanks into your world and you into theirs in a way that will simply blow your mind. Always 100% female produced, YanksVR is the evolution of amateur porn.
Hope Gold's Orgasm Treasure
January 19, 2021




Hope Gold loves to pay special attention to her clit. Enjoy the anticipation as this sexy asian slowly rubs her sensitive bean, nustled deep between her full, hairless pussy lips. She giggles, whines and writhes as she brings herself to a sensual and wet orgasm.
Emma Scarlett Sexy Story
January 15, 2021




Emma Scarlett shares her pleasure preferences. Spoiler alert, she loves huge things in her pussy and lots of pressure. Enjoy her private tutorial and confession and she tells you just how she likes it.
Pepper Hart's Pink Pussy
January 11, 2021




Whether you are a fan of pubic hair or not, Pepper Hart's hairless pussy is gorgeous. With her closely shaved snatch, there is nothing to get in the way of the view of her deep pink pussy and engorged clit. She is so smooth and pretty and watching her rub her sweet bits until she comes is pure ecstacy. It only gets better that you are right between her legs in this 3D masturbation video.
FREE 360 VR PORN DOWNLOAD
Ana Molly & Belle - Orgasmic Voyeur Masturbation
Don't miss this lesbian love fest in the forest. What is better than lesbians? VR lesbians, of course!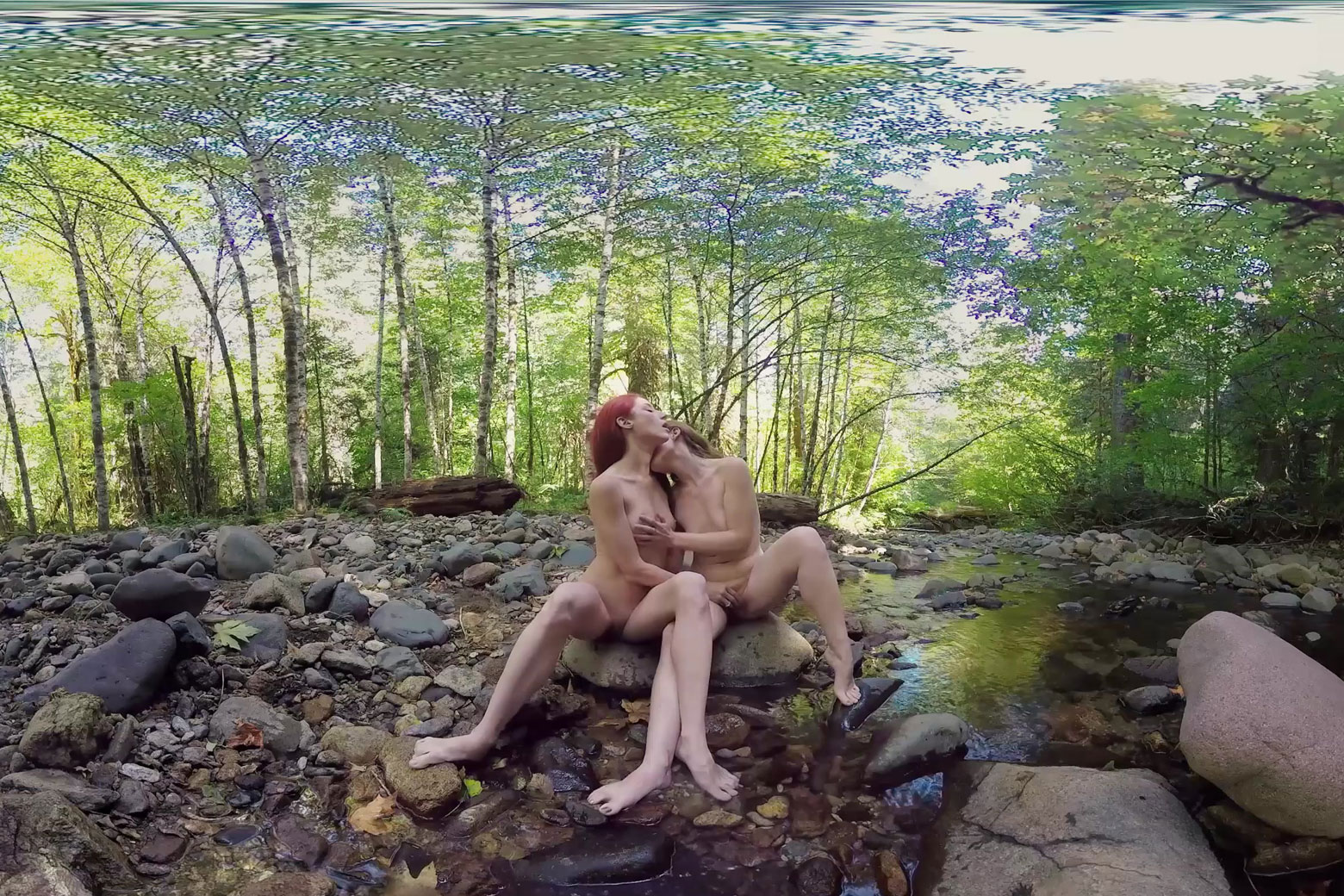 Virtual Reality Porn shot in 360 degrees is a panorama of pleasure. Now watch everything that happens as your favorite Yanks Girl gets naked, and rubs her pussy to a glorious orgasm. The only way to get closer to the VR masturbation action is to be there.
Catalina Rene Bisexual Vacation
January 7, 2021




Catalina Rene spills her secrets about her last vacation to the East Coast. Catalina and her girlfriend made their way around the gay bars of NYC, fucking in a bathroom and getting to know each other a little bit more with every passing day. And then there was the flight home...
Rita Rollins Multi-Orgasmic Mama
January 3, 2021




Rita Rollins will tell you that she has an incredibly sensitive clit. She demonstrates this quite nicely as she caresses her cute nubbin and then brings out the big guns; a huge black dildo. It seems that Ms. Rita has some naughty multi-ethnic fantasies. Back to her orgasms though, who can keep count? There are so many mini-orgasms leading up to the big screamer at the end. Enjoy this hottie as she has a sexy orgasm in the Virtual Reality masturbation video.
YanksVR is operated in collaboration with Gamma Entertainment Inc., Gamma Billing Inc. and its subsidiary Digigamma B.V., Mariettahof 25, Haarlem, Netherlands.
Please visit Epoch.com our authorized sales agent.