180° 3D Videos
We have two types of VR scenes. The first is recorded with two cameras in a way that mimics the way human eyes see. Shooting in this way gives our videos a 3D effect that will put our Yanks Girls right in front of you to enjoy. It will change the way you think of video forever.

HEAD TRACKING
VR Head Tracking enables your VR device to know where your head is within the virtual environment of the video. This means when the position of your head changes by nodding, tilting or shaking, what you see on screen adjusts as well.

360° Videos
In addition to our 180° 3D videos, we also offer 360° monoscopic videos. You can now be the virtual fly on the wall in the room WITH her. It's your dream come true! Shot with ten 4k cameras, these scenes put you IN the room with your favorite Yanks Girls, allowing you to watch in person.

The Brand You Love
Since 2002 Yanks has been a leader in creating sexy, natural, amateur porn. YanksVR is the next step in that evolution. YanksVR brings the girls of Yanks into your world and you into theirs in a way that will simply blow your mind. Always 100% female produced, YanksVR is the evolution of amateur porn.
Turquoise's Toy Goes Deep
May 26




Turquoise clearly has a bit of an oral fetish. She loves to suck her dildo just as much as have it thrusting deep inside of her pussy. Turquoise's method is to insert her dildo into her snatch and bring herself to the brink of orgasm and then taste her own sweet flavor. Enjoy as Turquoise shows you how she likes to cum in the beautiful outdoors.
Hedera Helix Confessions
May 22




Hedera Helix shares one of the sexiest stories we've ever heard. She tells us how she loves to date older men and her favorite lover who was 38 when she was 19. He taught her how to worship cock as his was simply huge. This bisexual girl is simply awesome.
Sierra Skillfully Eats Endza's Pussy
May 18




Sierra Cirque is wet with anticipation before Endza even gets beyond some gentle kisses on her thighs. But Sierra knows how skilled Endza is and how amazing her pussy will feel before it is all over. Enjoy as Endza skillfully works Sierra's clit with her fingers and tongue and soon has Sierra moaning in pleasure and enjoying getting her pussy eaten by a very skillful lover. These awesome lesbians are even better in 3D!
FREE 3D VR PORN DOWNLOAD
Endza and Sierra Lesbian Fun
Endza and Sierra Cirque are real life lovers, so Sierra knows just how to eat her pussy for a sexy orgasm. VR Lesbian Porn at its best!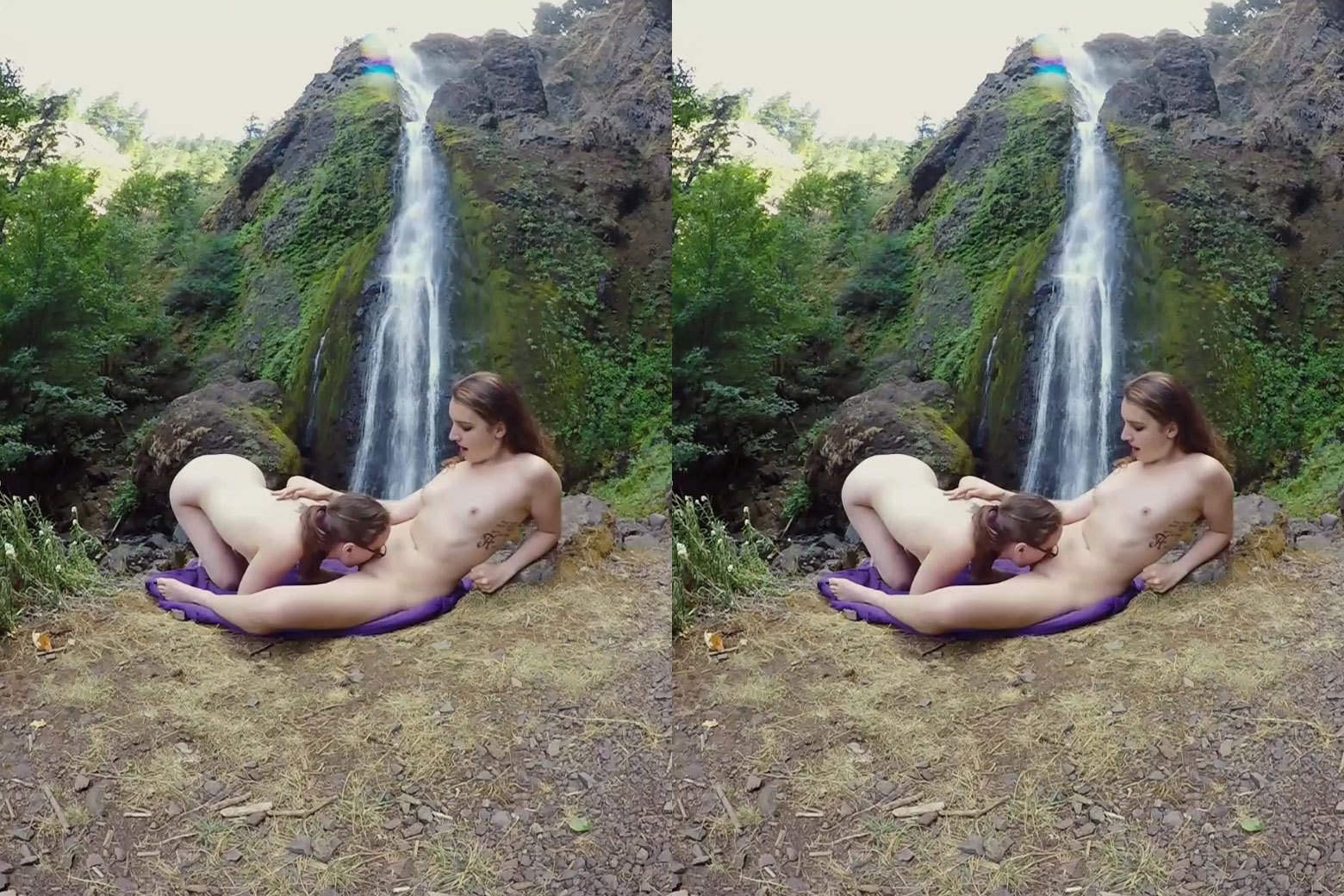 3D Virtual Reality lesbian porn is shot so that you can almost reach out and touch your favorite Yanks Girls. When she shudders with a toe-curling orgasm from a skilled lesbian tongue, you will experience it in 3D. The only way to get closer to the VR lesbian action is to be there. It's amateur orgasms up close and personal.
Marina & Charlotte Watch Each Other Cum
May 14




Marina and Charlotte love to play with their own pussies and each other's. Each girl watching the other is like a private porno show and you are invited. The sexual tension builds and builds until neither can handle a second more of teasing and sexy orgasms ensue. These two are luscious.
Vixen Verronica's Gorgeous Snatch
May 10




The one and only blonde sexpot, Verronica is back. You can never get enough of her precious pussy and those perfect tits. Enjoy as Verronica goes solo with one of her favorite vibrators for a super sexy orgasm, in 3D, and just like you were there with her.
YanksVR is operated in collaboration with Gamma Entertainment Inc., Gamma Billing Inc. and its subsidiary Digigamma B.V., Mariettahof 25, Haarlem, Netherlands.
Please visit Epoch.com our authorized sales agent.