180° 3D Videos
We have two types of VR scenes. The first is recorded with two cameras in a way that mimics the way human eyes see. Shooting in this way gives our videos a 3D effect that will put our Yanks Girls right in front of you to enjoy. It will change the way you think of video forever.

HEAD TRACKING
VR Head Tracking enables your VR device to know where your head is within the virtual environment of the video. This means when the position of your head changes by nodding, tilting or shaking, what you see on screen adjusts as well.

360° Videos
In addition to our 180° 3D videos, we also offer 360° monoscopic videos. You can now be the virtual fly on the wall in the room WITH her. It's your dream come true! Shot with ten 4k cameras, these scenes put you IN the room with your favorite Yanks Girls, allowing you to watch in person.

The Brand You Love
Since 2002 Yanks has been a leader in creating sexy, natural, amateur porn. YanksVR is the next step in that evolution. YanksVR brings the girls of Yanks into your world and you into theirs in a way that will simply blow your mind. Always 100% female produced, YanksVR is the evolution of amateur porn.
Tasty Teases Her Clit
October 3




Here at YanksVR, we're about 50/50 in those who think Tasty had a real orgasm for her first VR shoot. We KNOW she loves to cum and watching this sexy MILF punish her clit is fun in and of itself. While she may have been hamming it up for the camera to start, your trusty webmistress believes she was so horny and worked up at the end that she needed a release. She just seems like a giggly gal. What do you think? Is Tasty a total tease or did she get some pussy satisfaction after all?
Marina & Charlotte Mutual Orgasm
September 29




Marina and Charlotte really get off watching each other cum. Enjoy as Marina straddles Charlotte and her perfect tits and each girl works her beautiful pussy to a vocal orgasm. They both love to tease their clits until they just can't stand any more. Marina and Charlotte in 3D virtual reality are truly what heaven must look like!
Calliope's Interview
September 25




Calliope is such a doll. Get to know her intimately as she shares her thoughts and secrets with you and tells you why she simply loves her new limon vibrator. Calliope loves the outdoors. This was her very first time on camera (although not masturbating, obviously) and she was so turned on at the idea of sharing her pleasure with you. Get to know Calliope, up close and personal, in 3D!
FREE 3D VR PORN DOWNLOAD
Marina's Sexy Virtual Reality Orgasm
Marina knows just how she likes it and brings herself to a vocal orgasm with her trusty Hitachi on her clit. Orgasms in 3D porn are the best!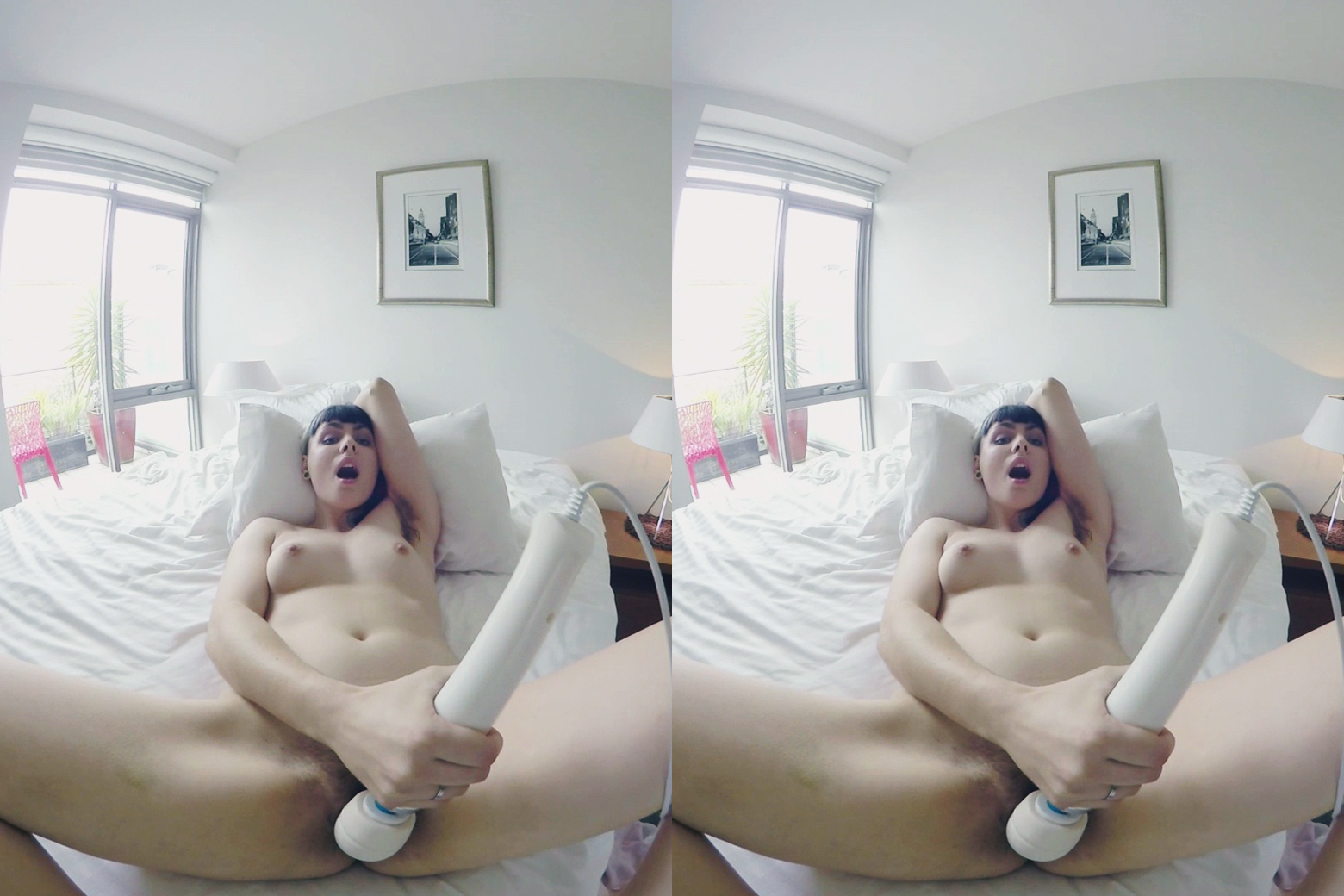 3D Virtual Reality lesbian porn is shot so that you can almost reach out and touch your favorite Yanks Girls. When she shudders with a toe-curling orgasm from a skilled lesbian tongue, you will experience it in 3D. The only way to get closer to the VR lesbian action is to be there. It's amateur orgasms up close and personal.
Raven Snow Clit Pleasure
September 21




Raven has told us in the past how much she loves to play with her clit and she gives us a great demonstration of her favorite technique in this 3D VR video. All she needs is her index finger flicking, rubbing and circling her clit to bring herself to a heavenly orgasm. Enjoy as Raven moans in pleasure with no one but the birds and you to hear. We love this hairy bush honey.
Marina's Spectacular Orgasm
September 17




Sexy Marina loves her body and seeing her absolute sexiness, we do too! Enjoy as Marina playfully strips and then gets down to business as she first caresses her clit, then goes deep with her fingers. Marina finally ends in orgasmic glory with her trusted Hitachi. Enjoy as she has a very vocal orgasm in 3D.
YanksVR is operated in collaboration with Gamma Entertainment Inc., Gamma Billing Inc. and its subsidiary Digigamma B.V., Mariettahof 25, Haarlem, Netherlands.
Please visit Epoch.com our authorized sales agent.