180° 3D Videos
We have two types of VR scenes. The first is recorded with two cameras in a way that mimics the way human eyes see. Shooting in this way gives our videos a 3D effect that will put our Yanks Girls right in front of you to enjoy. It will change the way you think of video forever.

HEAD TRACKING
VR Head Tracking enables your VR device to know where your head is within the virtual environment of the video. This means when the position of your head changes by nodding, tilting or shaking, what you see on screen adjusts as well.

360° Videos
In addition to our 180° 3D videos, we also offer 360° monoscopic videos. You can now be the virtual fly on the wall in the room WITH her. It's your dream come true! Shot with ten 4k cameras, these scenes put you IN the room with your favorite Yanks Girls, allowing you to watch in person.

The Brand You Love
Since 2002 Yanks has been a leader in creating sexy, natural, amateur porn. YanksVR is the next step in that evolution. YanksVR brings the girls of Yanks into your world and you into theirs in a way that will simply blow your mind. Always 100% female produced, YanksVR is the evolution of amateur porn.
Emma Scarlett's Contractions
April 22, 2018




Emma Scarlett brings a bevy of toys and puts them to good use. She has her matching clit vibrator and dildo vibrator and puts one toy deep inside her pussy while she caresses her clit with the vibe. This girl knows what she likes because she soon has a pussy clenching orgasms. You can watch the deep orgasmic contractions even with her toy inside. And that dildo is so wet! Enjoy watching Emma as much as she loved watching her own porn. (Even though yours is just a little better since it is 3D porn!)... read more
Belle's Intense Orgasm
April 18, 2018




Featuring: Belle
Average Rating: 9.00
Belle is the most intensely orgasmic woman we've ever seen. "What does that mean?", you ask. You are in for a treat. Enjoy this video as Belle brings herself to a body shaking, leg-thrashing, spectacular orgasm. Belle teases herself to the brink a few times and then cums deliciously hard. Belle masturbating in 3D is simply glorious.
Pepper Hart's First Time
April 14, 2018




Pepper Hart tells us all about how she learned to masturbate and her first time. She started masturbating at an "embarrassingly late age" and learned to love her pussy from that very first time. Pepper is an extremely sensual woman and her story itself will get you all hot and bothered. Spend some intimate time with Pepper Hart.
FREE 3D VR PORN DOWNLOAD
Marina's Sexy Virtual Reality Orgasm
Marina knows just how she likes it and brings herself to a vocal orgasm with her trusty Hitachi on her clit. Orgasms in 3D porn are the best!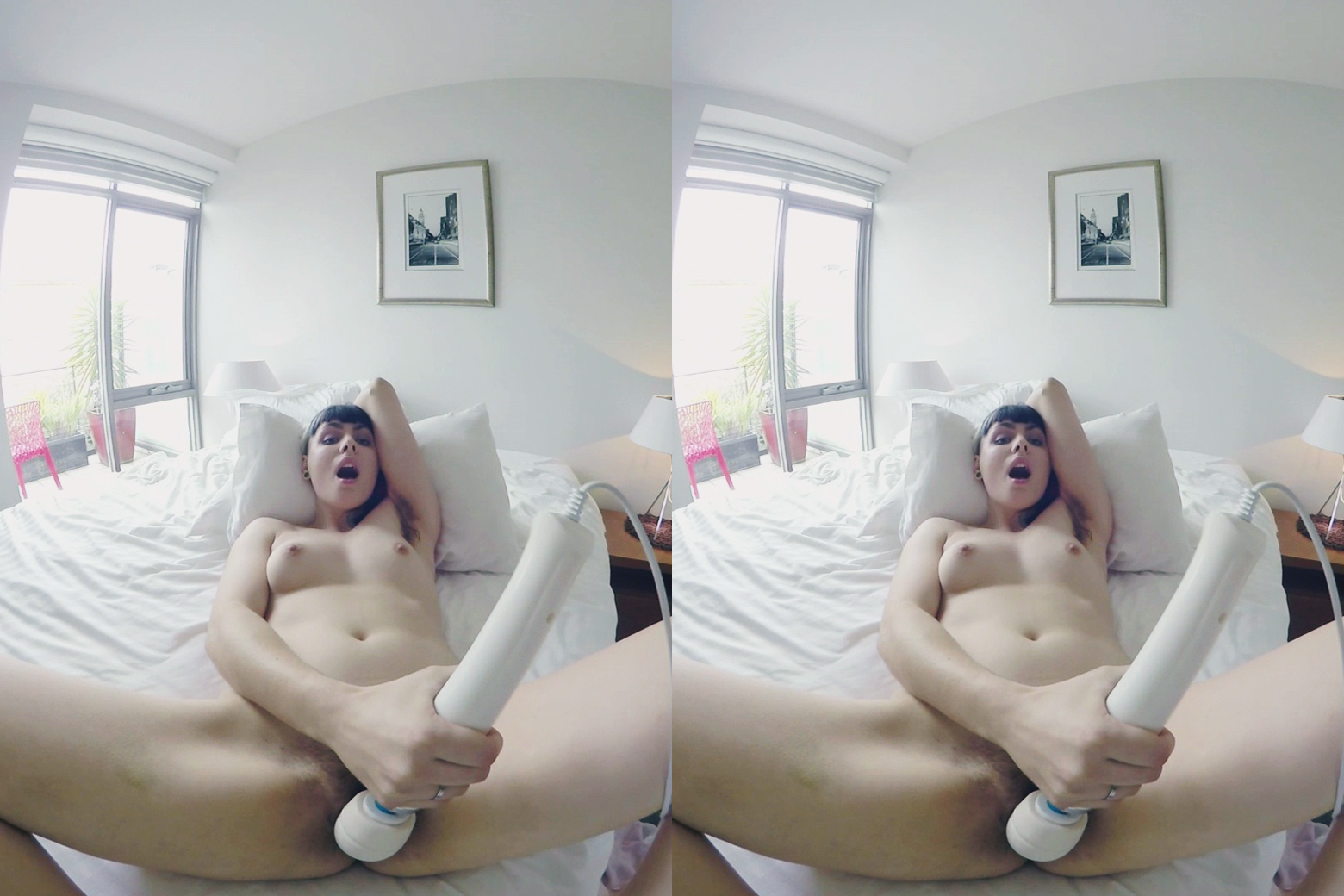 3D Virtual Reality lesbian porn is shot so that you can almost reach out and touch your favorite Yanks Girls. When she shudders with a toe-curling orgasm from a skilled lesbian tongue, you will experience it in 3D. The only way to get closer to the VR lesbian action is to be there. It's amateur orgasms up close and personal.
Indica's Lovely Clit
April 10, 2018




Indica James doesn't need any fancy toys. Her lovely fingers rubbing her even lovelier clit is enough to bring her to a sexy, moaning orgasm. This hot MILF knows her body well. From start to finish you will love Indica's erect nipples and well-manicured bush as she works her pretty pussy as only she knows how.
Eden Rose's Gooey Cum
April 6, 2018




Eden Rose was introduced to a new toy today. She thought that it looked like an alien toothbrush to start, but she quickly became a big fan of this amazing sex toy. Enjoy as Eden teases herself and postpones her orgasm for as long as possible. She gets gooey wet and has a seriously intense orgasm. Just look at her face and you'll know just how good her pussy feels.