180° 3D Videos
We have two types of VR scenes. The first is recorded with two cameras in a way that mimics the way human eyes see. Shooting in this way gives our videos a 3D effect that will put our Yanks Girls right in front of you to enjoy. It will change the way you think of video forever.
HEAD TRACKING
VR Head Tracking enables your VR device to know where your head is within the virtual environment of the video. This means when the position of your head changes by nodding, tilting or shaking, what you see on screen adjusts as well.
360° Videos
In addition to our 180° 3D videos, we also offer 360° monoscopic videos. You can now be the virtual fly on the wall in the room WITH her. It's your dream come true! Shot with ten 4k cameras, these scenes put you IN the room with your favorite Yanks Girls, allowing you to watch in person.
The Brand You Love
Since 2002 Yanks has been a leader in creating sexy, natural, amateur porn. YanksVR is the next step in that evolution. YanksVR brings the girls of Yanks into your world and you into theirs in a way that will simply blow your mind. Always 100% female produced, YanksVR is the evolution of amateur porn.
Calliope's Interview
10/23/2016
Calliope is such a doll. Get to know her intimately as she shares her thoughts and secrets with you and tells you why she simply loves her new limon vibrator. Calliope loves the outdoors. This was her very first time on camera (although not masturbating, obviously) and she was so turned on at the idea of sharing her pleasure with you. Get to know Calliope, up close and personal, in 3D!
Raven Snow Clit Pleasure
10/20/2016
Raven has told us in the past how much she loves to play with her clit and she gives us a great demonstration of her favorite technique in this 3D VR video. All she needs is her index finger flicking, rubbing and circling her clit to bring herself to a heavenly orgasm. Enjoy as Raven moans in pleasure with no one but the birds and you to hear. We love this hairy bush honey.
Tasty Luscious's Interview
10/17/2016
In this candid interview, Tasty Luscious shares her sexual secrets and fantasies, some of which are a little fantastical. Tasty tells us of her dreams of meeting Pan, the horny nymph God in the forest and fucking the bejesus out of him. Pan was nowhere to be found, but she does end up working herself and her pussy with her own skilled hands a little later. Enjoy getting to know this sexy MILF a bit better in this 360 panoramic VR video.
Marina's Spectacular Orgasm
10/14/2016
Sexy Marina loves her body and seeing her absolute sexiness, we do too! Enjoy as Marina playfully strips and then gets down to business as she first caresses her clit, then goes deep with her fingers. Marina finally ends in orgasmic glory with her trusted Hitachi. Enjoy as she has a very vocal orgasm in 3D.
Calliope Caresses Her Clit
10/11/2016
Calliope just loves her nipples. Could you tell? She has both nipples pierced and just loves to touch her perfect areolas and divine tits. But she loves that sexy snatch too! Watch as Calliope gently teases her clit and works herself to a shuddering orgasm. We're not sure if the scenery or Calliope is more spectacular!
Verronica Watches...Verronica Get Off
10/08/2016
Verronica is a sensual vixen. What is better than one hot blond? How about two? Watch as Verronica gets herself off to a sensuous orgasm, and then turn around to see Verronica... watching herself... Enjoy! :) It simply gets no better than this!
FREE 360 VR DOWNLOAD
360 Degrees of Sexy
Sure, there's a gorgeous girl in front of you. But now, turn your head and find a sexy surprise to your right, to your left and behind you. Ooh la la. Can you handle it all?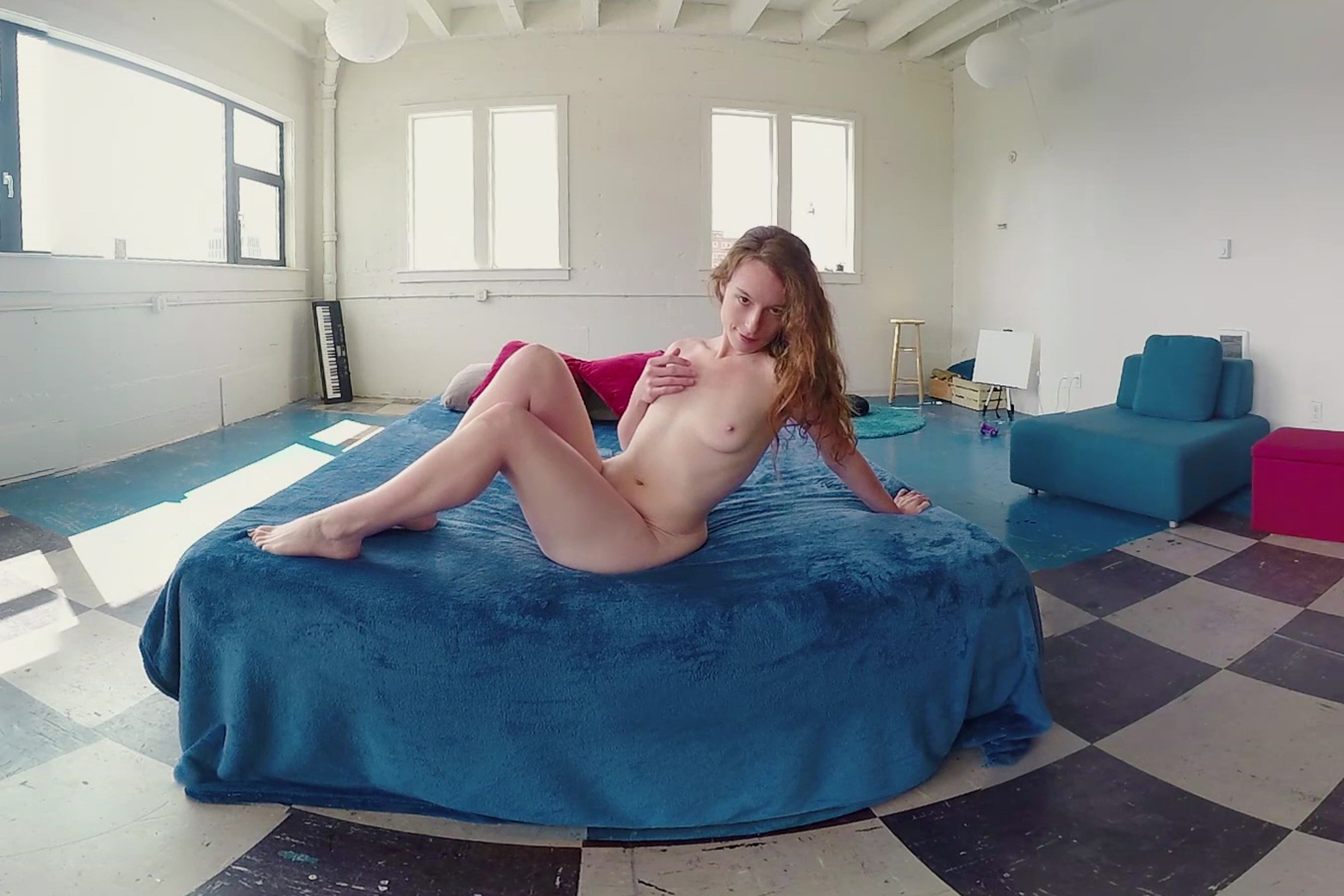 Virtual Reality Porn shot in 360 degrees is a panorama of pleasure. Now watch everything that happens as your favorite Yanks Girl gets naked, and rubs her pussy to a glorious orgasm. The only way to get closer to the VR masturbation action is to be there.
Ryanne's Interview
10/05/2016
Ryanne and Lily are old friends and talk candidly about sexuality in this steamy 360 interview! Ryanne is no stranger to tantra and views sexuality as sacred and something to explore fully. Her bookshelf is full of spiritual sex books and she enjoys going to sexual discovery workshops. She recently got a full body "goddess massage" which ended in her squirting! Learn about her "Yoni" workout and how she keeps her pussy and its special abilities healthy and powerful. (12 foot squirting anyone?) Enjoy this 360 interview and learn what makes Ryanne orgasm through her core!
Endza & Sierra - Luscious Licking
10/02/2016
Endza and Sierra have amazing chemistry. Viewing them in this 360 video is so sexy! These babes start with a little kissing on the lips and end on Sierra's pussy. No one licks Sierra's pussy like Endza and you'll see why. Endza goes down south and brings Sierra to a shuddering, sensual, breathy orgasm.